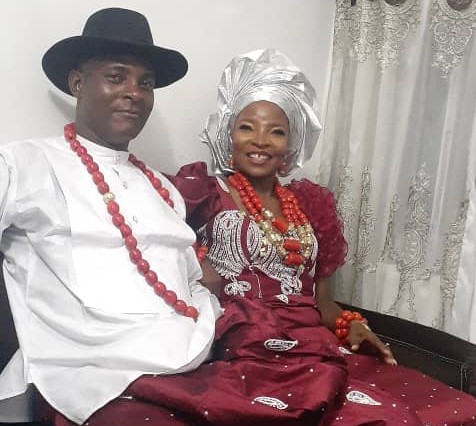 Former super falcons mid-fielder, Florence Omagbemi finally ties the knot — after six years of courtship
Florence Omagbemi, former Super Falcons midfielder and coach, has tied the knot with her heartthrob, Kehinde Richard Oluyemi.
After six years of courtship, the 47-year-old finally signed the dotted lines with Oluyemi at the Warri registry.
The traditional wedding ceremony took place on Friday at Omagbemi's family house in Orugbo town, Delta state.
The wedding reception took place on Saturday at Nneoma Coliseum, an event centre in Warri.
It is the second time Omagbemi will be walking down the aisle. Her first husband died in 2004.