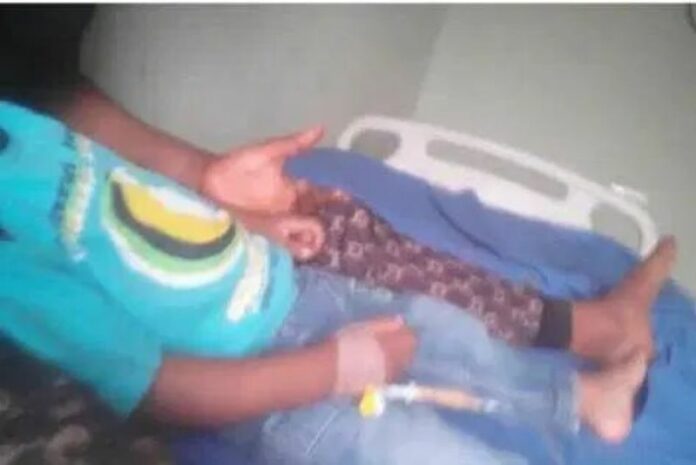 I Disciplined The Late Pupil As Expected — Delta Teacher Who Flogged 19-Month-Old Baby To Death
Emeka Nwogbo, a teacher at Arise and Shine Nursery and Primary School, Asaba who was arrested over allegations of beating a 19-month-old child, Obinna Udeze to death, has denied the allegation.
During an interview with journalists yesterday, Nwogbo implied that there must be other underlying issues that killed Udeze as he claimed the child didn't die while he was being punished.
The teacher said he flogged the late Obinna as he ought to flog 'a baby' and that the child was punished because he pushed another child.
He said, "I did not cane the child to death, I flogged him as I'm supposed to flog a child. I flogged him as little as I can, I did not kill the child. I am not responsible for his death. They should go and check this thing very well. I flogged the child because he pushed another child and hit the other child's head."
Addressing journalists, the state police commissioner, Ari Muhammed Ali said a post mortem will be conducted to determine the cause of death of the deceased child.