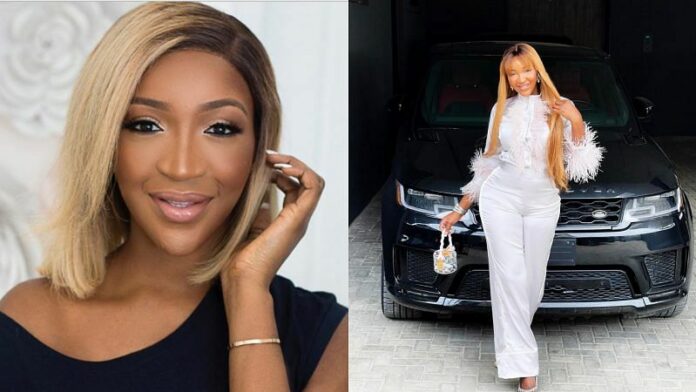 Idia Aisien recalls getting a Range Rover from a total stranger who chatted her up on Instagram (Video)
Popular Nollywood actress, Idia Aisen has revealed in an interview how a charitable stranger on Instagram gifted her a ranger rover.
According to the actress, two years ago she got a ranger rover gift and it was not even from someone she knew before.
She stated that it was just a guy who had chatted her on Instagram severally. That the stranger had planned with some of her instagram followers and her friends to surprise her with the range rover.
She further revealed that when she had gotten the car, inside it were assorted gifts: champagne, teddy bear, cake, flowers.
View this post on Instagram