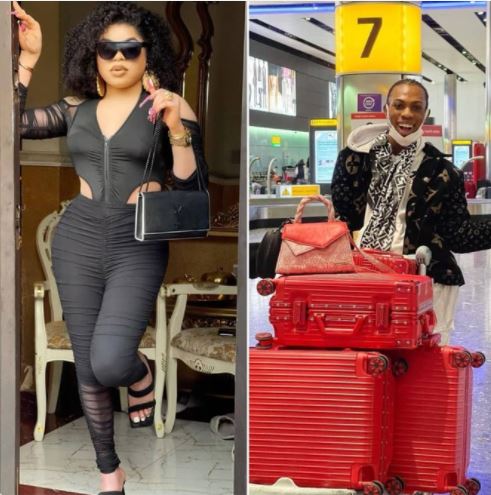 I've been travelling abroad before many of you were born' Bobrisky blasts those mocking him over James brown's visit to London
Nigerian controversial crossdresser Idris Okunneye popularly called Bobrisky, has slammed those mocking and comparing him to his mentee James Brown following his recent visit to London.
Kemi Filani News earlier reported that James Brown, on Saturday 12th February, flooded his Instagram page with photos and videos of his visit to London for the first time.
View this post on Instagram
James Brown's visit to London came as a surprise to many people. While some social media users congratulated him, others marvelled at the level of his growth.
Since then, many netizens have continued to mock Bobrisky saying that James Brown travelled to London before him.
Reacting to this, Bobrisky took to his Instagram page to share a screenshot of news when he travelled to London, and fans paid €20 for a meet and greet.
Bobrisky added that he had travelled to the UK, USA, Paris, Dubai, and Malaysia before many of those dragging him were born.
He wrote: What year is that 2016, have been traveling to uk, USA , Paris, Dubia, Malaysia before many of you were born. Since of you dumb fools are coming to my comment section I hope dis post will shut you up for life.
View this post on Instagram