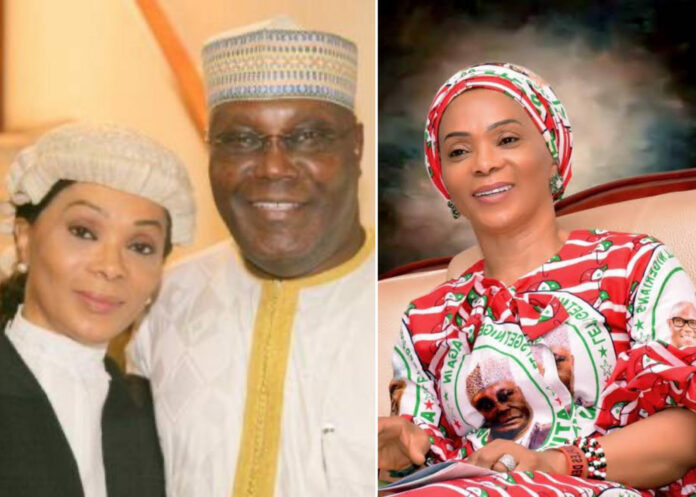 Jennifer Jamila Atiku Abubakar Biography – Age, Career, Jennifer Iwenjora, Atiku Abubakar And Net Worth
This beautiful igbo lady, Barr Dr Mrs Jennifer Jamila was married to Former Vice President, Atiku Abubakar.
Age
Jennifer is believed to be in her 50's
Jennifer Iwenjora
Jennifer Iwenjora was her maiden name until her marriage to the former vice-president of Nigeria.
Career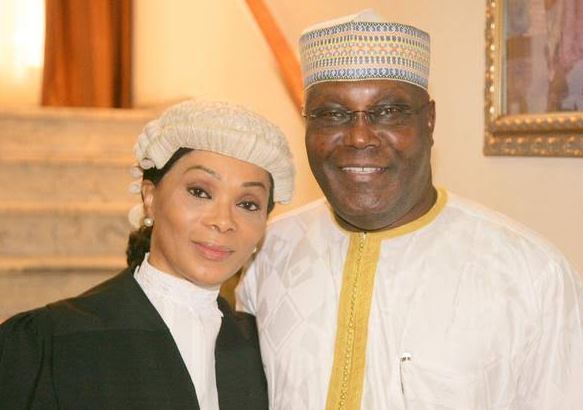 Jennifer was a reporter with the popular Nigeria Television Authority (NTA). According to a new DailyTimes report, Jenny as she is fondly called, who is a legal practitioner and in private practice.
Atiku Abubakar
Her marriage to Atiku, to some came as a shock, being an Igbo woman. But to another set of people, her choice was a fulfillment of who she is  – bold, intelligent, fierce and a go getter. Jenny is from the South-East but loves to be referred to as a Nigerian, with no tribe attached.
Atiku Abubakar married Amina Titi Atiku Abubakar at the young age of 25 secretly in December 1971, at the Ikoyi registry in Lagos, because her family was initially opposed to the union.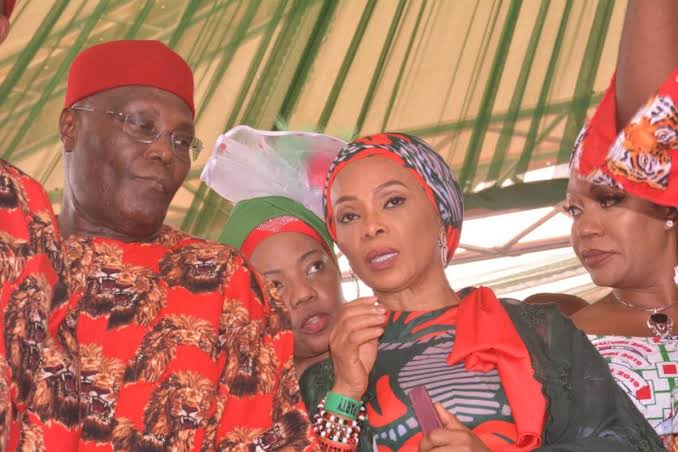 In January 1979 he married Ladi Atiku Abubakar. He married his third wife, Princess Rukaiyatu Atiku Abubakar, daughter of the late Lamido of Adamawa in 1983. He married Fatima Atiku Abubakar his fourth wife in 1986. He later divorced Ladi, allowing him to marry, as his fourth wife, Jennifer Iwenjora, who then became Jamila Atiku-Abubakar.'
Divorce
Jennifer explained that "the core reason for the divorce was disagreement over my continued stay in the United Kingdom" among other "long-standing issues".
She also claimed that Atiku has requested to collect an asset previously given to her, adding that the property in Dubai is a subject of litigation.
The estranged wife added, "During the initial mediation discussion, Excellency denied that he gifted the house (matrimonial home in Asokoro) even after I showed him the document with the signatures of his aide, his Excellency asked me to give him the deed of gift.
"'When I asked him, where will I and the kids stay when we come to Nigeria?', he told me that since I am the one that asked for a divorce, I should find a place to stay, and subsequently, I moved out."
Atiku has yet to make any public statement on the issue as of the time of filing this report.
Net Worth
Her net worth is not available at the moment.