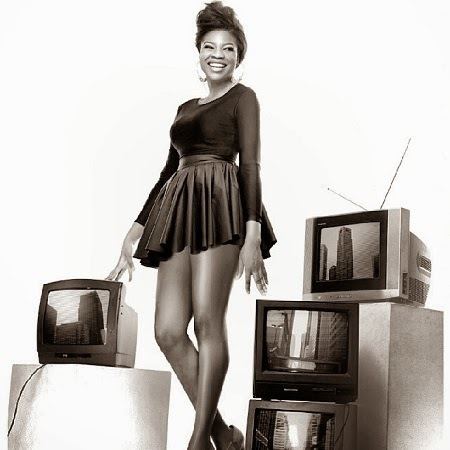 Kemi Adetiba Biography – Age, Career, Movies, Engagement To Oscar Heman-Ackah And Net Worth
Kemi Adetiba is a talented Nigerian music video director, filmmaker, and television director whose works have appeared on Channel O, MTV Base, Soundcity TV, BET and Netflix on several occasions
She was born in Lagos, her mother is an engineer and also an actor by name Mayen Adetiba. Kemi Adetiba began her journey into the media as a young girl where she took the headlines in two national television commercials for the detergent brand OMO, taking in the path of her father, Dele Adetiba.
Age
Kemi Adetiba was born in Lagos on the 8th of January 1980. The veteran actor is currently 41 years old in 2022. She is widely celebrated by family, friends, fans, colleagues and well wishers nationwide.
Career
Kemi began as a professional radio presenter with Rhythm 93.7 FM, where she turned put to be the voice the voice behind two nationally syndicated hit shows: Soul'd Out and Sunday at the Seaside. Adetiba started anonymously posting personal remixes online on various applications such as Spotify and Soundcloud under the username and tag 'hule'.
Kemi Adetiba began to make a transition from being a voice on radio to being a face on television by producing and presenting several shows on Mnet, which includes Studio 53, Temptation Nigeria which she presented alongside Ikponmwosa Osakioduwa. Kemi was also a presenter on Soundcity TV and hosted Maltina Dance All for three consecutive seasons.
On 8 September 2016, Kemi Adetiba's first feature film "The Wedding Party" (a Nigerian Rom-com film) premiered opening night, at the Toronto International Film Festival (TIFF), as the opening film of the City-to-City Spotlight.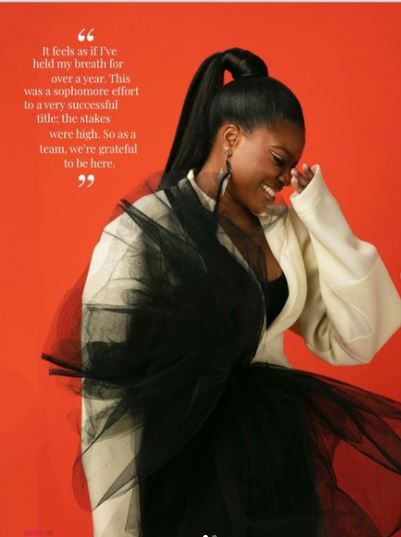 Recently In 2017 she was presenting the show "King Women" where she interviewed her mother Mayen Adetiba. Other former "King Women" included Chigul, Taiwo Ajai-Lycett, TY Bello and Tara Durotoye. She will be recognized as one of Nollywood's greats due to her relentless and continuous efforts to achieving her goals. Kemi has starred with top Nollywood actors over the years and has made her even more pronounced to the public. When the talented actor debuted the in Nigeria film industry, things weren't so smooth as she would have wanted and this was due to family issues and personal reasons but as time went on she gained stability. She has been mentored by many top celebrities and have also learned a great deal from them. Kemi has now become so prominent in the Nigeria film Industry and not just as household name but also a mentor to her younger colleagues.
Some of the awards that the renown actor's works have won includes Best Female Video for the song "Ekundayo" by TY Bello at the SoundCity TV Music Video Awards, Best Female Video for the song "Today na Today" by Omawumi at the 2010 Nigeria Entertainment Awards. Adetiba's most recent works are music video direction of Waje's "Onye" which features Tiwa Savage, Olamide's "Anifowose", "Sitting on the Throne" and Bez's R&B single "Say".
Kemi was nominated for Best Music Video Director of the Year at The Headies 2014. She later won the City People Entertainment Award for Best Music Video Director Of The Year (2015) and a HNWOTY Award for Woman of the Year in Film and Television  recently in 2017.
Movies
Kemi Adetiba have featured in numerous Nigeria Movies but just a few to mention: The Wedding Party (2016), King of Boys (2018), Across the Ocean depth and many more.
Engagement To Oscar Heman-Ackah
Adetiba, whose relationship status has remained mostly private till now, shared a video and pictures of the moment her man popped the question via her Instagram page on the 9th of January 2022.
"We've taken some time to privately enjoy this moment and bask in the celebration of it all. However, we're beginning to understand it might be next to impossible keeping a lid on this for much longer.
"After thinking long and hard, we ultimately would love for this announcement to be on our own terms and moulded in our own true narrative. Plus, you all here have followed my journey from the start and lovingly root for me – Now if that isn't family, I don't know what is.
"So dear family, on the 28th of January in Ghana, delivered as a beautiful surprise and expression of love, and in the presence of some close friends and family, @oscarhemanackah asked that we spend the rest of our lives together, and I wholeheartedly said YES… without a single reservation," she wrote in the caption
The King of Boys director also jokingly added that all family members who "conspired" in the surprise proposal should get prepared for her retaliation.
Adetiba also requested for privacy as the couple begin another phase of their life journey together.
View this post on Instagram
Net Worth (2022) – $1,000,000
The veteran actress is one of the most influential in Nigeria with an estimated Net-worth of about $1,000,000 and with a number of exceptional eye catching movies that have received enormous sales, not excluding several endorsement deals and businesses as well.
Kemi Adetiba is one of the few Nigerian actresses that have left his foot print already in the Nigerian film industry, considering how influential she has been in recent years. Having said all of these, Kemi Adetiba's personal life, career and so many other achievements in recent years has made her so famous that he his widely known both in Nigeria and Africa.
Oscar Heman Ackah