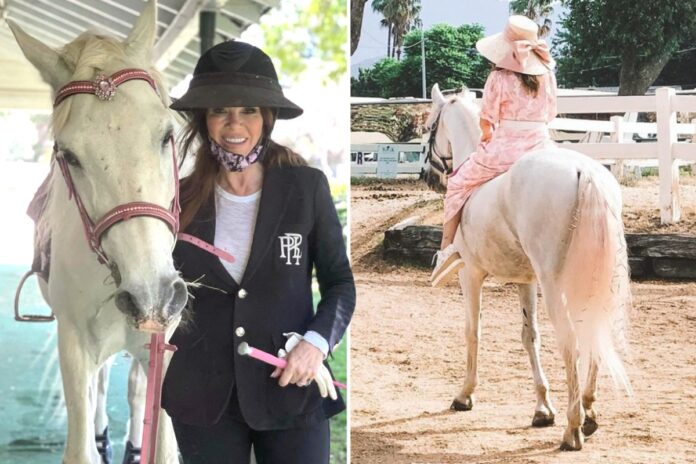 Lisa Vanderpump Breaks Leg After Being thrown Off Horse
Lisa Vanderpump has been rushed to the hospital after being thrown off her horse.
According to TMZ, Lisa was horseback riding at The Paddock in on Sunday when the horse she was on got spooked and threw her off. An eyewitness told them that Lisa flew over the horse's head and landed on her back.
She broke her leg in two places just above her ankle. Her back was also bruised. She was taken to the hospital, with her husband, Ken Todd, following closely behind. She will have to have surgery but should be fine afterward.