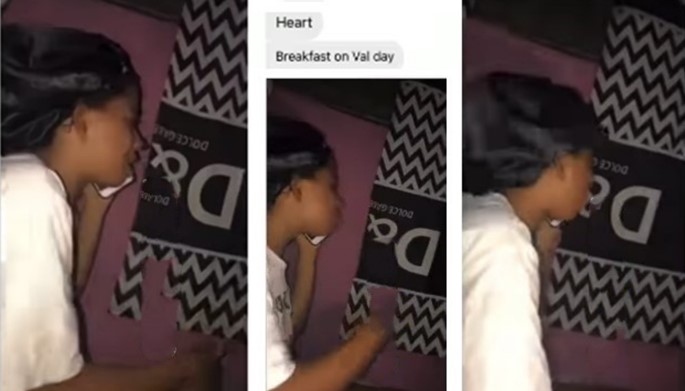 Moment Nigerian Lady Rain Curses On Boyfriend For Blocking Her & Posting Another Girl On Valentine's Day
A young lady ostensibly from Nigeria has unleashed mayhem on her boyfriend for blocking her and posting another woman on his status to commemorate this year's Valentine's Day.
Per what we gathered from the trending video first shared by Gossip Mill TV, the guy tried to cover his infidelity by blocking his present girlfriend and proceeding to post another lady as his Valentine.
However, she found out about what did and duly confronted him. The heartbroken lady goes on to rain causes and vituperations at him for shredding her heart into pieces when she least expected it.
In a video posted online, the guy also seemed to be apologizing while reaffirming his love for her.