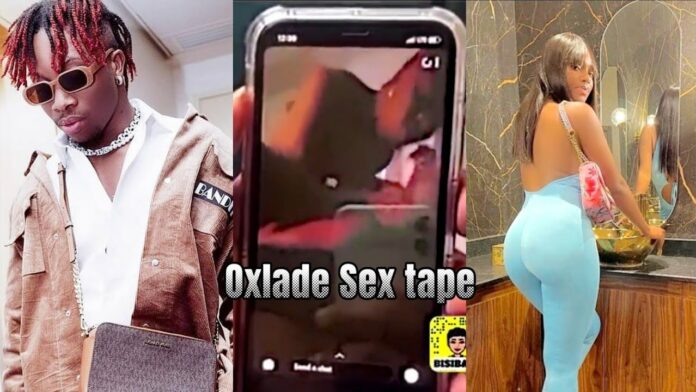 Oxlade calls his leaked tape 'a personal business'
Ikuforiji Abdulrahman, the Nigerian singer better known has Oxlade, has finally reacted to a leaked leaked tape involving him.
The musician has been in the news since the video showing him and an unidentified lady having sex hit the internet.
The video clips were said to have been leaked via Snapchat. The sex tape has continued to stir a plethora of mixed reactions on Twitter.
While some users criticised the singer, others hailed what they termed Oxlade's "skills" — as the footage was reshared across different social media networks.
In a statement via his Twitter page yesterday night, Oxlade apologised to his fans over the leaked sex tape.
The musician attributed the incident to "betrayals", adding that "I am not the type of person to put my personal business out there."
— oxy 🌘🐐 (@oxladeofficial) February 12, 2022