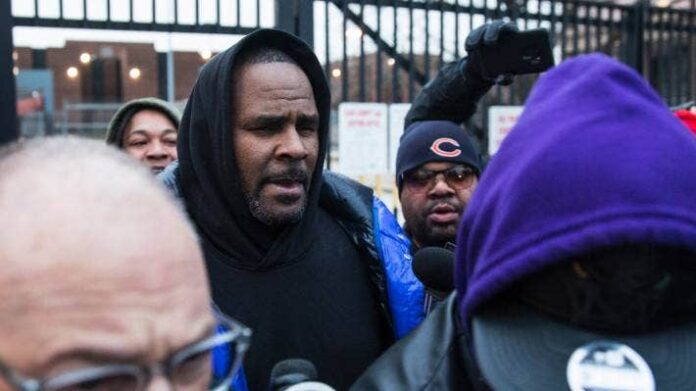 R. Kelly contracts COVID-19 in prison
R. Kelly has contracted COVID-19 while awaiting sentencing in a Brooklyn federal jail for his racketeering conviction.
He faces 10 years to life in prison when he's sentenced in May.
The singer's diagnosis has hampered his ability to speak on the phone about his appeal of his conviction, which is due Thursday, said Kelly's lawyer, Jennifer Bonjean, in asking for a two-week extension.
"It is vitally important that Mr. Kelly meaningfully participate in his post-trial defense," Bonjean wrote in the motion, saying she hoped to communicate with him in an upcoming Zoom call.
Bonjean, a New York-based attorney whose legal career began in Chicago, also noted that Kelly had decided to part ways with his original trial team, but that formal withdrawals were still pending.