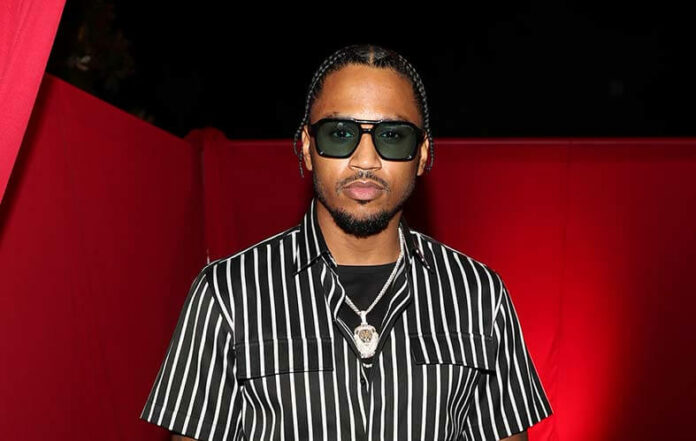 Third woman accuses Trey Songz of 'brutal rape' in $20m lawsuit
Trey Songz, the US actor and singer, has been accused of "brutal rape" by another woman in a fresh $20 million sexual assault case filed against him.
According to TMZ, the woman, who is identified as Jane Doe in the suit, said the 37-year-old R&B singer allegedly forced her to have anal sex against her consent.
In the lawsuit, Jane Doe claimed to have had a consensual relationship with the songwriter that was sexual.
The complaint, in the suit, however, alleged that things changed on March 24, 2016, when he became a "savage rapist" — in "a rape so brutal that Plaintiff Jane Doe required and received immediate emergency medical care."
According to the lawsuit, the lady claimed that Trey Songz invited her to a house party in Los Angeles.
"Trey Songz invited Plaintiff Jane Doe 'upstairs,'" the suit alleges. "Plaintiff Jane Doe believed she would have consensual sex with the Defendant Trey Songz as they previously have had. On the way up the stairs, Defendant Trey Songz repeatedly asked Plaintiff Jane Doe if Defendant could 'get that a*s.' Plaintiff Jane Doe repeatedly told Defendant Trey Songz NO and to stop asking.
"After entering the bedroom, Trey Songz turned, almost immediately, into a savage rapist.
"Trey Songz threw Plaintiff Jane Doe to the ground, ripped Plaintiff Jane Doe's pants off, pinned Plaintiff Jane Doe down face first and forced Defendant Trey Songz' pis into Plaintiff's as without Plaintiff Jane Doe's consent. Plaintiff Jane Doe screamed in pain and begged Defendant Trey Songs [sic] to stop.
"Plaintiff Jane Doe tried to fight Defendant Trey Songz off her but was overpowered by Defendant Trey Songz. Someone entered the room during the rape, and Plaintiff Jane Doe hoped the brutal anal rape might end. The individual quickly exited the room and the anal rape continued."
According to the suit, the woman claimed that when she left the apartment, the Uber driver had noticed how distressed she was and took her to a hospital where a sexual assault exam was conducted and the police were called.
Jane Doe alleged that the exam showed that she had suffered "severe anal tearing" that could require surgery.