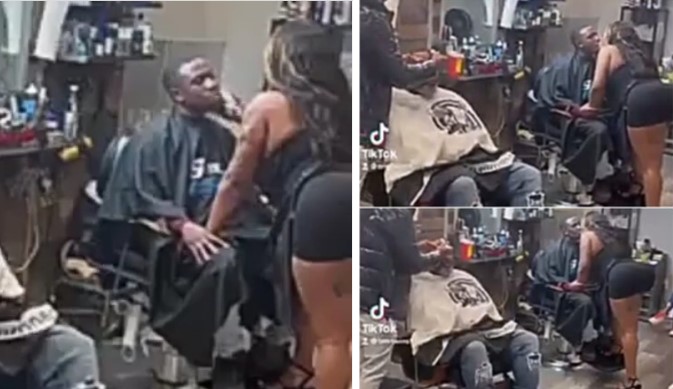 Watch Video of barbershop where female barber kiss and seduce customers
A video of a barbershop where a curvy woman passionately kisses male customers while getting a haircut has surfaced online.
It was gathered that the lady herself is also a barber and before she begins to work on the man, she engages him in a romantic kiss.
She could be seen kissing intermittently during the haircut and before the whole process comes to an end.
I heard of a barbershop where a female barber gives male customers nice treat by kissing them while cutting their hair….Well I just saw the video and all i can say is Omo!!! pic.twitter.com/z1jxrds2Gd

— Jèfé Juan José (@Jefe_says) February 1, 2022