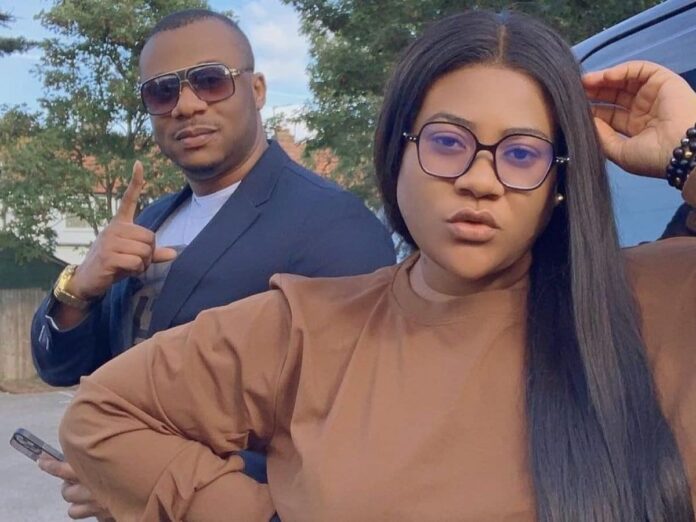 "I go employ and pay you salary for 10 years" – Nkechi Blessing Blast Falegan For Shading Her With Education
Nkechi Blessing has blasted her ex-lover Falegan David for shading her with education saying with all his degrees, he's still broke and an illiterate like her revealing other secrets about him.
Falegan David in a post shaded Nkechi Blessing with education claiming his next girlfriend must be educated with at least a university degree because he's not settling for less anymore as he is currently doing his doctorate and needs someone who is academically understanding as his next girlfriend.
Nkechi Blessing reacting to that didn't take it lightly on him at all hence blasting him saying even with all his degrees, he's still broke and she will employ and pay him a salary of 10yrs asking him to come and learn how to throw shade from her.
According to Nkechi Blessing, Falegan's ex-wife Bunmi who had all the degrees still left him and three women left him which is why he was begging her not to leave because people will talk warning him that the next time he comes for her, she will finish him.
Nkechi Blessing added that he came to her thinking he could milk her as he did to Aunty Yinka in London, asking him to leave her name out of his mouth because the next round between them is going to be messy for the internet to even curtail.
Screenshot below;