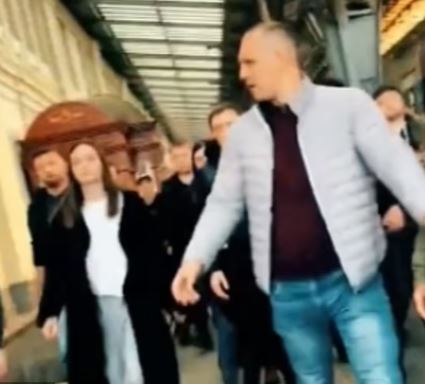 Moment Angelina Jolie and her entourage are bundled to safety in a bunker as sirens blare during a visit to Lviv, Ukraine
Movie star Angelina Jolie, 46, drew attention as a video emerged of her in Lviv, Ukraine, walking briskly with her entourage as an air raid siren went off.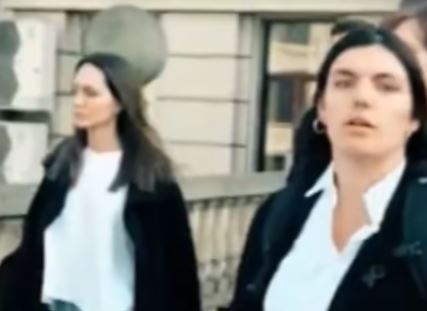 As the the group was filmed walking away to safety, a female member turned to the camera and said 'please, no more'.
Jolie has worked as a special envoy for the United Nations (UN) Refugee Agency for many years, but the specifics of her trip to Ukraine are unclear.
Watch the video below: