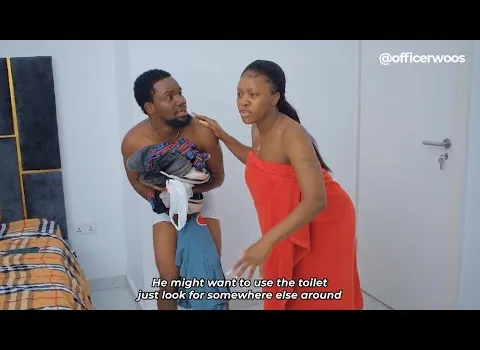 Skits that s3xualise women are the most viewed on streaming platforms, says Officer Woos
TSB NEWS reports that Officer Woos, the Nigerian comedian, says skit makers tend to s3xualise women in their videos because it generates massive views.
The skit maker spoke with newsmen at the semifinal of this year's 'Glo Battle of the Year', which was held at Eko Convention Center.
Woos, whose real name is Jubril Gbadamosi, said skits that s3xualise women are the most viewed on streaming platforms.
"Creativity boils down to the content creator. There are many content creators that don't s3xualise women, and there are others whose skits are carved around women," he said.
"If you talk about regulation, people still watch skits where women are s3xualised. There have more views than skits where women are not s3xualised.
"So, what are we trying to say. You can't tell them they are wrong when they are garnering massive views than those that are not s3xualising women.
"And I also think it boils down to what the audience wants. What are they watching. These are the contents you find 100 million views on because that is what they (the audience) want. And everyone is out there trying to make money.
Top 5 Best Reputable Study Abroad Consultants In Nigeria 2021/2022
When asked if skit-making is capable of funding the exorbitant lifestyles skit makers flaunt on social media, Officer Woos said the business is lucrative enough to fund it.
"It's only skits. Only if people know how much YouTube and Facebook pay per content," he said.