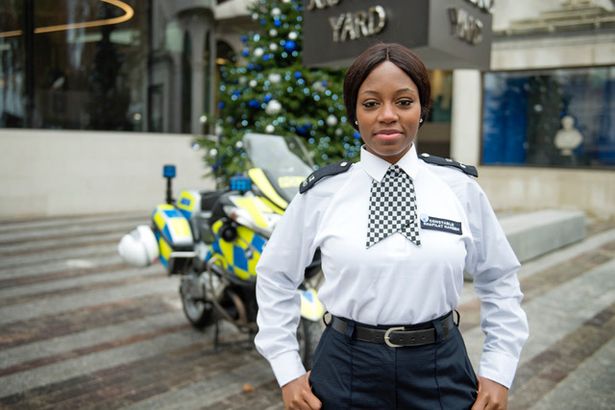 UK police issue Khafi final warning over 'discreditable conduct'
The UK police have issued a final warning to Khafi Kareem, reality TV star, for her BBNaija stint.
Khafi, who participated in the show's 2019 edition, was earlier said to have done so without the force's approval.
Last Monday, the force had commenced an investigation into the matter and the police officer appeared before a tribunal at the Empress Building in London to address allegations of professional misconduct brought against her.
Sky News reports that, after a series of investigations, Khafi was found guilty of breaching the standards in respect of "orders and instructions" and "bad conduct".
"Permission was refused for PC Kareem to appear on the Nigerian version of Big Brother," Andy Day, a detective chief superintendent, said after the hearing.
"It was felt it was not in the best interest for either her or the Metropolitan Police Service to take part.
"Despite this refusal, she went on the show anyway. A detailed investigation was carried out by the Met's directorate of professional standards which concluded PC Kareem should face gross misconduct proceedings.
"Being a police officer means you must abide by the standards of professional behaviour.
"PC Kareem's behaviour clearly fell far short and she has been given a final written warning."
In the Met Police, a misconduct hearing takes place when an officer breaches standards of professional behaviour.
At the hearing, the case is presented and the officer explains the circumstances surrounding the allegation.