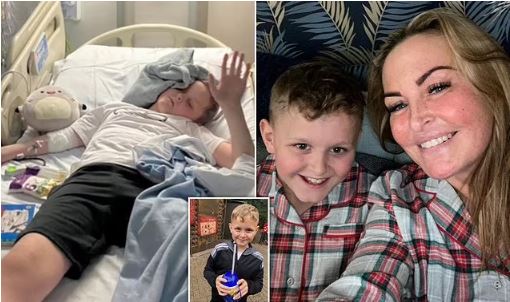 10 year old Dillon Wilford diagnosed with nerve condition  called 'suicide disease' begs his mother to get his leg amputated
TSB News reports that Dillon Wilford, 10, was a 'happy and healthy child' until he woke up in November 2021 with a limp and 'severe pain' in his right leg.
After three months of waiting for a diagnosis, doctors said the youngster was suffering from Complex Regional Pain Syndrome (CRPS), a condition that causes extreme discomfort that does not ease.
The condition is often referred to as 'the suicide disease' because there is no cure and limited effective treatments – even the slightest touch to the affected area causes severe pain.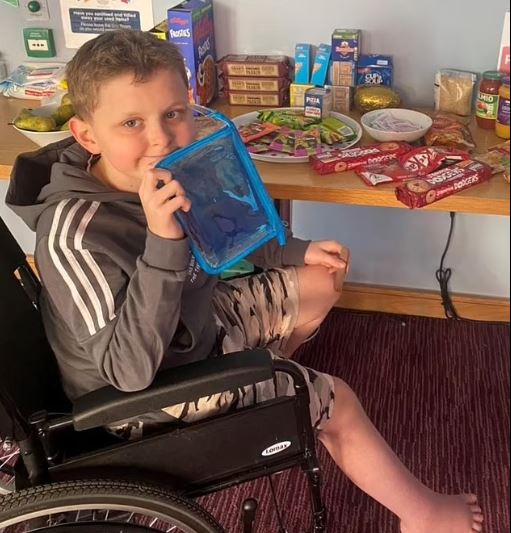 Dillon, of Sharples, Greater Manchester, has subsequently had to stop going to school because of the extreme pain and his mother, Melanie, 47, (far right) is trying to raise £100,000 to take Dillon to America to get specialized treatment that's not available in the UK.
Ms Wilford said: 'One day he was eating a strawberry one tiny seed fell off and hit his leg and he screamed. If he gets a cat hair on his leg, he screams.'
She added: 'It's 12cm above his knee all the way down to his feet, his right leg.
'This is hell, absolute hell. It's like a life sentence for a child. In America they do cut price amputations in the US for people with CRPS.
'I'm speaking to one woman who had to have her arm removed as the pain was that bad.
'He's begged me to have his leg removed. He told me he wanted to die. It's horrific to watch my cheeky boy end up like this. People need to know how bad it is. For a little boy who has this, he hasn't been to school in three months.'
The NHS offers patients who are suffering with the condition education and management, physical rehabilitation, pain relief and psychological support.