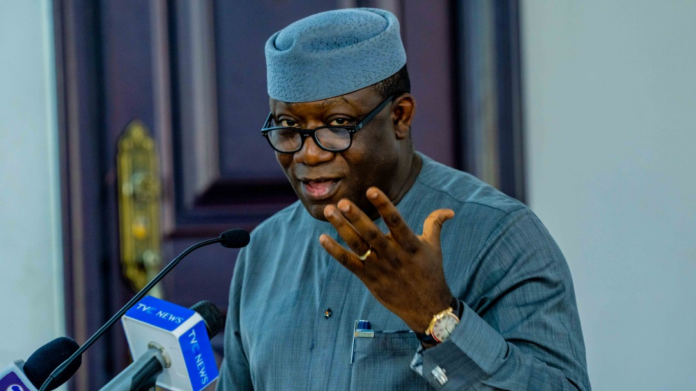 2023: Governor Fayemi to declare presidential bid on Today

The Governor of Ekiti state, Kayode Fayemi, has said he will declare his presidential ambition on today, Wednesday.
Fayemi's Chief Press Secretary, Yinka Oyebode, explained that the Governor's decision to contest follows "extensive consultations across the geo-political zones" in the last six weeks.
Oyebode said Fayemi had discussed with President Muhammadu Buhari, and "sought counsel, guidance and support" from traditional and political leaders across states in the country.
"Remarkably, Dr Fayemi kick-started the consultation in Owo, Ondo State, where he met with the Olowo of Owo, His Royal Majesty, Oba Ajibade Gbadegesin Ogunoye. Thereafter, Dr Fayemi met with Afenifere leader, Chief Reuben Fasoranti, (who was his Secondary School principal) and other leaders of the pan-Yoruba socio-political group, including Chief Olu Falae and Chief Cornelius Adebayo in Akure, Ondo State capital," the statement reads.
"The Afenifere leaders did a frank assessment of current trends in the country and concluded that the country needs a leader, a democrat with character, courage and compassion at this critical period. They scored Dr Fayemi high on these points and gave their blessings for his aspiration."
Fayemi was also said to have met with traditional rulers in Ondo, Oyo, Osun and Ogun states.