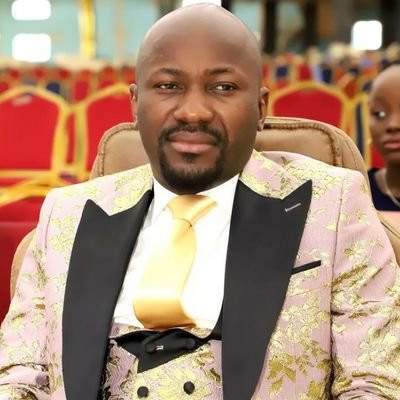 Apostle Johnson Suleman Biography – Age, Career, Family, Scandal With Stephanie Itobo And Net Worth
Johnson Suleman is a Nigerian televangelist and the senior pastor and general overseer of Omega Fire Ministries International, a church with its headquarters in Auchi, Edo State.
Age
He is 51 years old.
Career
Apostle Johnson Suleman ministry started from his birth when some Prophets came from Warri to Benin (the place of his birth) with a message from God. When his parents desired to know what the message was, they said God told them "a prophet who would minister in God's presence has been born. His parents refused to listen further because they were Muslims and did not see the possibility of their son leaving their fold.
As he began to grow, his parents noticed that he acted a bit different from his peers. He had a soft spot for the things of God, even while he was going to the mosque with his father; he knew he was not on the right path. He was in Auchi his hometown for his secondary education and encountered CHRIST but pressures mounted on him made him to withdraw for a little while. After a short while, he returned back to Benin and reconnected back with God.
On June 20th, 1994, he had a revelation; the image of the globe was being given to him with Acts 10:38 written on it.
Before starting his own ministry, Apostle Johnson Suleman worked as an assistant pastor in the Armor of God Church in Lagos.
The name Omega Fire Ministries came from God's message : "Put an end to affliction; I am sending you with an Omega Anointing."
So far, Omega Fire Ministries have expanded to more than 52 nations in five continents of the world.
Family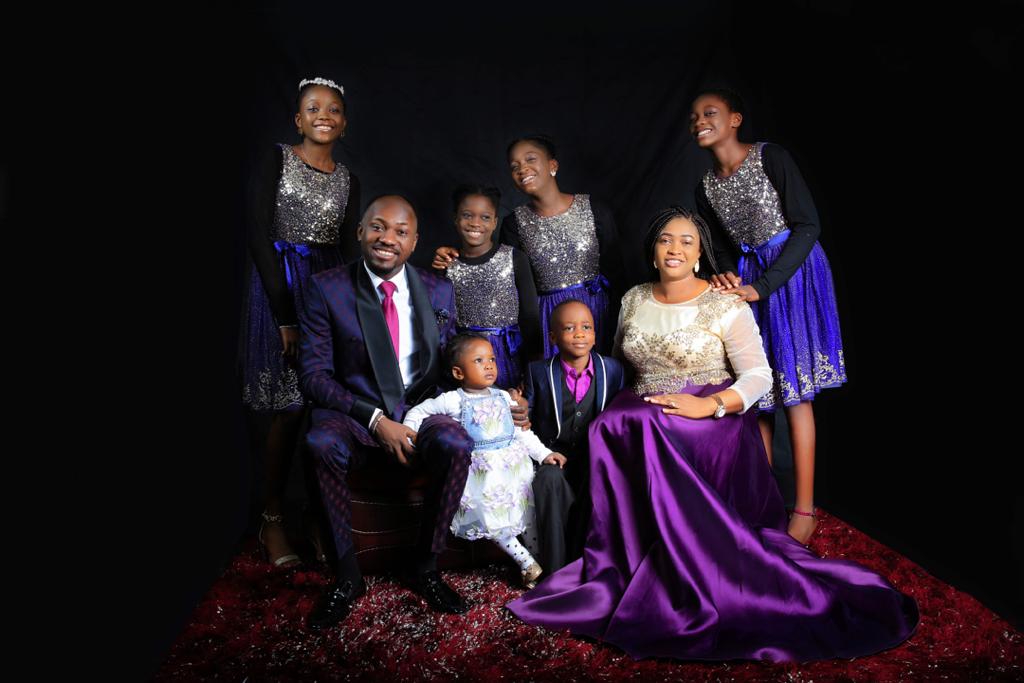 Apostle Johnson Suleman is married to Lizzy Johnson Suleman and the union is blessed with six children.
Scandal With Stephanie Itobo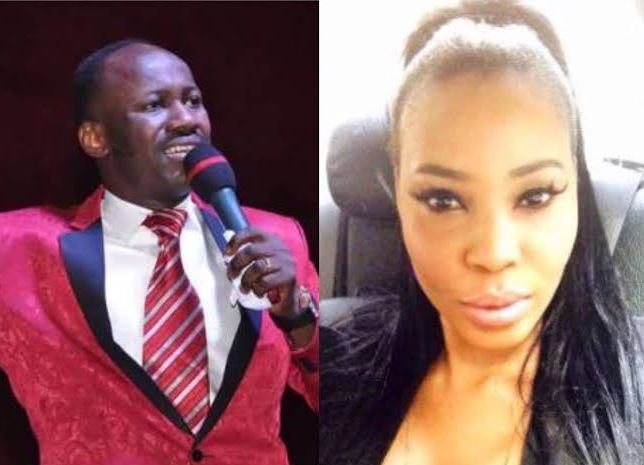 Stephanie Otobo is back in the news, years after she exposed her alleged sexual affair with Apostle Johnson Suleman.
Stephanie Otobo shares alleged intimate photo of Apostle Suleman accuse him of death plot, vows to release video.
In a Twitter post on Monday, Stephanie accused the cleric of trying to eliminate her.
The music artiste also posted screenshots of video calls and another intimate image.
She dared the "Oracle of God" to deny he is not the one in the photos.
"Can you deny this? Your fingernail and the scar on your left thigh?
"If these screenshots were fake, how did I get his pics that aren't public pics and how come I'm the first to release this kind of pics of him?"
Stephanie said Suleman has changed his hairstyle twice since she came out to speak up with receipts.
"Whhat is he gonna say about the scar on his left thigh? His wife can't deny that scar. How did I know if we didn't have intimacy?".
The musician added that Suleman has been accusing pastors and politicians of trying to bring him down but failed to name them.
She claimed the pastor "has done everything to end my life but God is not dead".
"I'll release a comprehensive video of everything that happened and the answers to questions."
Net Worth
He has an estimated net worth of $1.2million dollars.