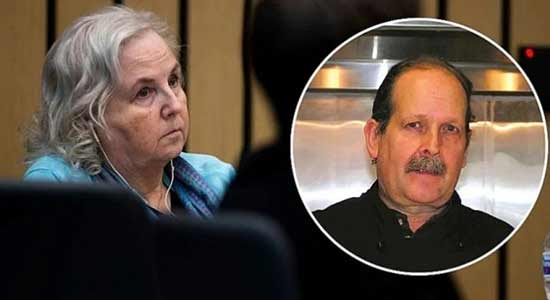 Author of 'How To Murder Your Husband' Nancy Brophy, found guilty of killing her husband
This might sound like a movie script, but a US court has found Nancy Brophy — a novelist who wrote the article, 'How To Murder Your Husband' — guilty of killing her husband.
In 2011, Nancy had written a blog post wherein she detailed various methods a wife can deploy to kill her husband without getting caught.
In June 2018, Nancy's husband, Daniel Brophy, was found dead at the Oregon Culinary Institute, where he taught students as an chef instructor.
Brophy was said to have been shot twice in the back.
Following investigations, the police charged the novelist with second-degree murder — an offence that carries a life imprisonment sentence.
The author, however, pleaded not guilty to the charge.
According to The New York Times, investigators discovered a video in the neighbourhood of her husband's culinary institute which shows the novelist driving her old minivan in the area around the time of the killing.
Asked about her whereabouts during the time, the novelist said she could not remember the exact thing she was doing, adding that she might have been trying to get coffee run or taking notes for her writing.
During the trial, the prosecutors showed evidence of how Nancy bought gun pieces months before her husband's death.
The prosecutors also told the court that the novelist made sure that the bullets used in the shooting could not be traced to her gun.
The prosecutors said Nancy moved to collect lucrative life insurance policies in the days that preceded the murder of her husband.
Shawn Overstreet, a deputy district attorney, said Nancy was the only person who had the motive to kill her husband.
However, her lawyers told the court that Nancy and her husband were planning for a future of travel, saying the prosecution's case was built on "suspicion" and "conjecture".
A Multnomah county jury, on Wednesday, found Nancy guilty of second-degree murder.
She will be sentenced on June 13.