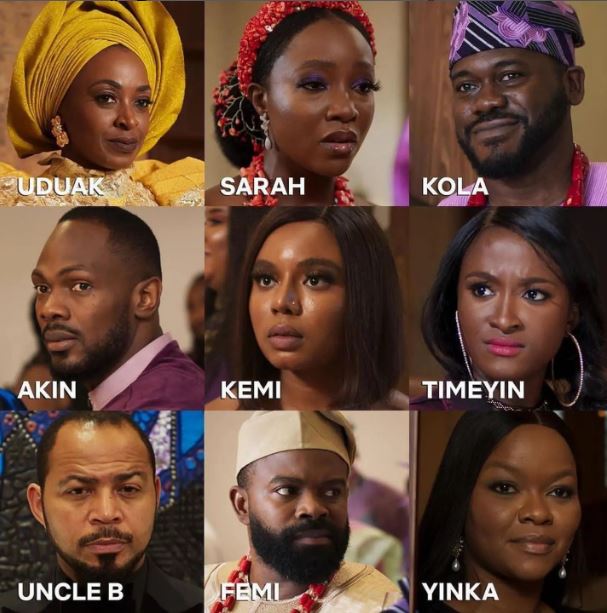 Blood Sisters – Which Of These Actors Did It For You?
Mo Abudu came with Blood Sisters and Netflix has been buzzing non-stop. Have you seen the limited series? It has just 4 episodes. What do you think of it? Let's give you a glimse …
In Blood Sisters, the lives of two best friends, Sarah and Kemi, changed when Sarah's husband-to-be, Kola, was "mistakenly" murdered by Kemi on Sarah's wedding day. After months of being abused by Kola, Sarah eventually summoned the courage to tell him she wanted to call off the wedding. Of course, an abusive partner won't let you off the hook so easily. While strangling Sarah, Kemi walked into the room and, while trying to stop him, shot Kola who died on the spot. What to do? They both ran away from the law and the ruthless family of their victim, and became fugitives.
See blood sisters trailer below:
Enough said, for those of you, who have seen the series, which of the actors did it for you?