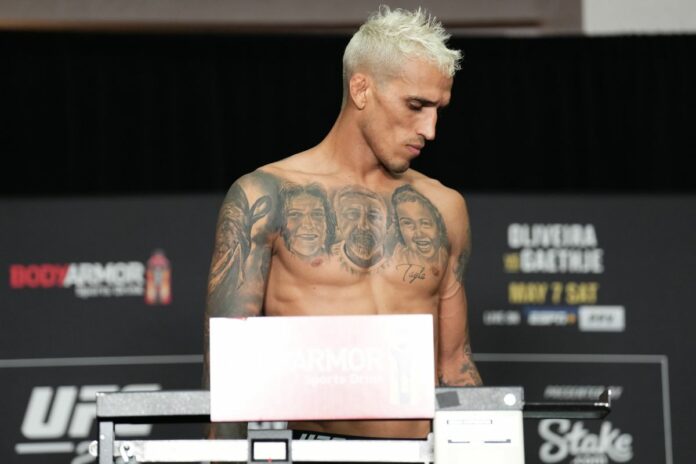 Charles Oliveira stripped of lightweight belt 
Charles Oliveira has been stripped of the UFC lightweight championship after missing weight Friday at the UFC 274 weigh-ins.
Oliveira came at 155.5 pounds, a half-pound over the limit for a lightweight title fight. As a result, the title is now considered vacant — and on Saturday night, only his opponent, Justin Gaethje, is eligible to win the belt. This would have been Oliveira's second title defense.
Oliveira first came to the scales with five minutes remaining in the initial weigh-in period. He looked surprised as the commissioner shouted out the missed weight. He was given an additional hour to cut the weight, but missed once again after returning.
Gaethje (23-3), who trains out of Denver, came in at 155 pounds and is a former interim champion. He unsuccessfully challenged Khabib Nurmagomedov for the undisputed crown in 2020. It turned out to be Nurmagomedov's final fight before he retired.