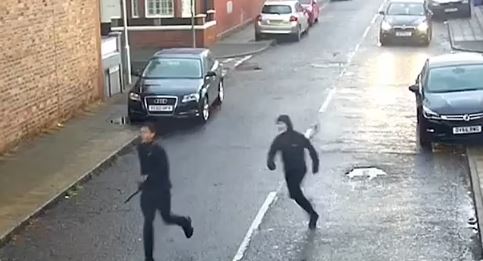 Chilling footage shows teen killers chasing ex-England footballer Shaun Wright-Phillips' nephew with a knife before stabbing him to death
Rhamero West, 16, was chased by a 'pack of wolves' and stabbed to death
Horrifying dashcam footage showing the moment two killers chased the nephew of ex-Manchester City footballer Shaun Wright-Phillips before stabbing him to death was today released by police.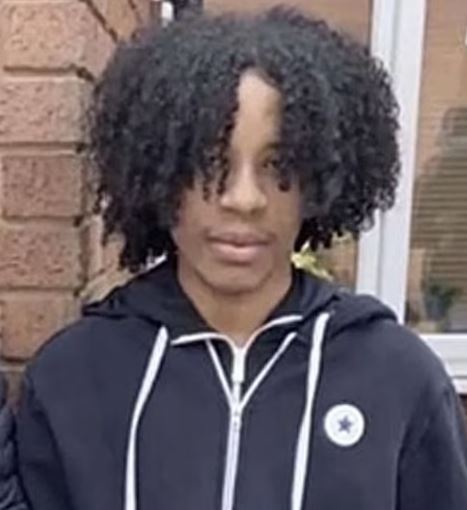 Rhamero West was chased by a 'pack of wolves' until he was stabbed to death in Old Trafford.
Ryan Cashin, 19, and Giovanni Lawrence, 20 were today jailed to life to serve a minimum of 24 and 21 years and respectively.
Marquis Richards, 17, who can be named for the first time today, was sentenced to the youth equivalent of life and locked up for at least 18 years.
In court, Richards made a 'cut-throat gesture to Rhamero's mother Kelly Brown.
She said: 'Why did these individuals kill our baby boy, chase him down and take his life? We ask this question all the time.'
 She said that Richards had made a 'cutthroat' gesture at her after he was convicted, and said that her son had been 'smoked'.
In an emotional statement, his mother Kelly Brown said: 'To the court, my boy is just a statistic – another case – but to me this is real life and my beautiful fun-loving, caring, respectable boy who loved his family.
'Rhamero is our youngest son aged 16 and had his whole life ahead of him with so many goals he wanted to achieve. Goals that were taken away from him in such a cruel and horrific way.
'He was looking forward to his first day at college and he enjoyed even just his short time of space there. Rhamero was going to see his friends after college and he never made it home.
'All those involved in taking my son's life will serve their time and justice will have prevailed.'