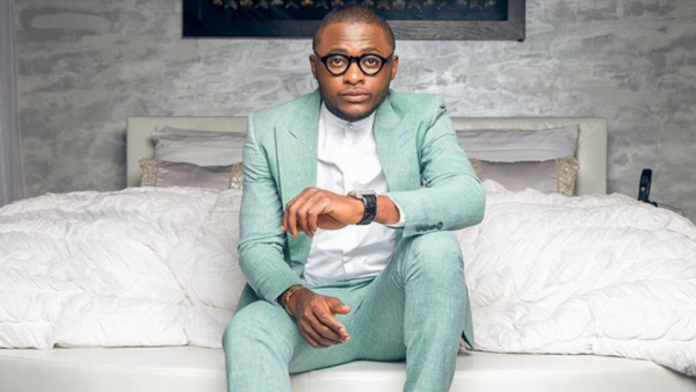 'Disregard any news saying I lost the elections, I actually won after a recount' – Ubi Franklin gives update
Controversial Nigerian music executive, Ubi Ofem, popularly known as Ubi Franklin who was earlier reported to have failed to clinch the Cross River State House of Assembly, Yakurr Constituency 1, ticket on Thursday, has given a new update.
According to Ubi Franklin his fans are to disregard any news stating that he lost, because he actually won the election after a recount.
He also advised all to wait upon the official announcement from the appropriate authorities.
"Dear Friends disregard any news that I lost Election. I won the election. I sat before an appeal panel yesterday and votes were counted, and it shows I won. Be patient while we wait for the report from the appeal panel. Thank you," he tweeted.
Meanwhile, it was earlier reported that Franklin lost to Cyril Omni, the Special Adviser on Security to the Governor of Cross River State, Ben Ayade.
Mr Omini secured 17 votes, while Mr Franklin garnered 12 Votes and another contestant Ubi Ubi Itam received 11 votes.
Mr Franklin, the Special Adviser on Tourism to Rivers State government, was a strong contender in the APC primaries, held at Ugep, Cross Rivers State, on Thursday.
The ex-husband of the famous Nollywood actress, Lilian Esoro, vied for the Cross River State House of Assembly, Yakurr Constituency 1 seat, under the platform of All Progressives Congress (APC).
On Tuesday, he received 'royal blessings' from the Paramount Ruler of Yakurr Local Government as he began consultations for the Yakurr 1 House of Assembly seat.
The music executive recently announced the commencement of the construction of a High Court Complex and Medical Centre in his community, Ekori, Yakurr Local Government Area, Cross-River State.
The popular Nigerian-born UK pastor, Tobi Adegboyega, is funding the project, which will be completed in eight months.