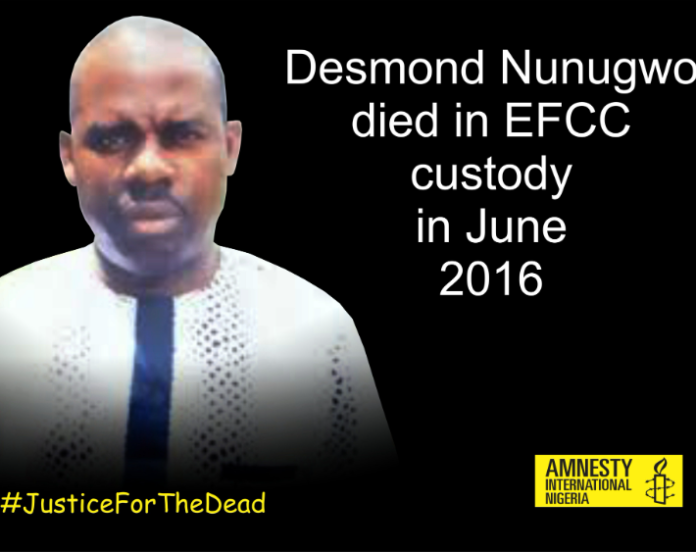 ECOWAS finds FG liable for the death of businessman Desmond Nunugwo in EFCC custody; awards N20m damages to deceased's family
The Community Court of Justice of the Economic Community of West African States has found the Federal Government of Nigeria liable for the death of a businessman, Desmond Nunugwo, in the custody of the Economic and Financial Crimes Commission in April 2016.
The court directed the FG to pay N20m compensation to the deceased's family.
The judgment was handed down by Justice Edward Asante, who presided over the case and was assisted by Justices Dupe Atoki and Januaria Costa.
The deceased, a married father-of-four, was taken into custody by EFCC operatives in Abuja on April 16, 2016, over allegations of defrauding a complainant of N91m.
Barely 24 hours later, he was said to have taken ill and rushed to a hospital, where he died.
The deceased's family had accused the EFCC of killing Nunugwo, who was said to be healthy before his arrest.
The deceased's siblings filed a lawsuit against the EFCC in March 2019. They claimed their brother was tortured to death.
Justice Edward Asante declared that Nunugwo's right to life under Article 4 of the African Charter was violated and that the FG also breached its duty to investigate this under the same charter.