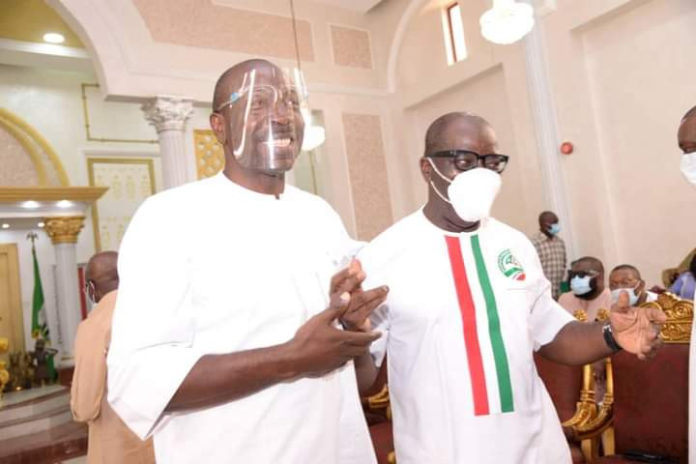 Edo state govt approves N40k minimum wage — N10k above national standard
TSB NEWS reports that Godwin Obaseki, Edo governor, has approved N40,000 as the new minimum wage for workers in the state.
Obaseki made the announcement on Sunday while delivering his 2022 Workers' Day speech.
He said his government will continue to prioritise the welfare of Edo workers and equip them with the capacity to deliver quality service.
"As we all know, the minimum of N30,000 can barely sustain a family. It will be immoral and mindless of us to continue to pretend that we do not know that our workers are suffering," he said.
"The government of Edo has now decided to review the minimum for Edo workers from N30,000 to N40,000 a month. Undoubtedly, Edo is the first state since the current outbreak of coronavirus to take this initiative."