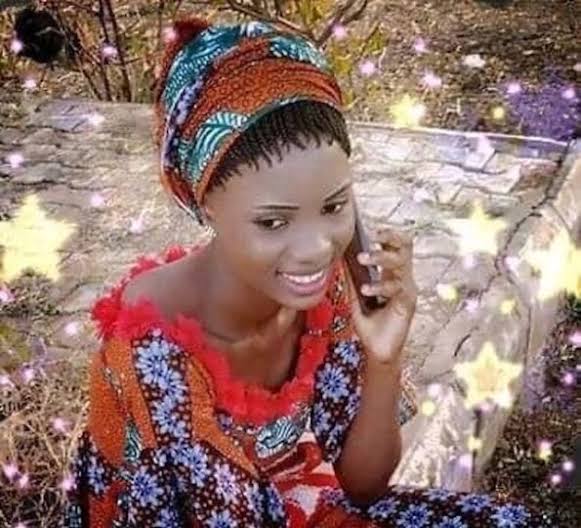 Fresh details reveal Deborah Yakubu was killed for rejecting Muslim classmate's love advances

Deborah Emmanuel Yakubu, a Christian female student brutally murdered by a mob in Sokoto State for allegedly insulting Prophet Mohammed, was framed by a colleague whose love advances she turned down, according to fresh information on the incident.
Deborah, a native of Tungan Magajiya Rijau LGA, Niger State who was studying at the Shehu Shagari College of Education, Sokoto, was on Thursday, stoned to death and subsequently set ablaze by her fellow students after being accused of blasphemy.
However, according to an account by Azzaman Azzaman, a popular evangelist from Kaduna State who knows the murdered student, she was only set up by a Muslim student whose love advances she turned down.
Azzaman in a post on his facebook page, said the young man whose love proposal Deborah rejected, fabricated the blasphemy story and got her killed in the most brutal manner.
The post reads: "Deborah Emmanuel is the name of the girl they killed today(Thursday), in FCOE, Sokoto.
"She attends ECWA Church Tungan Magajiya, Rijau LGA, Niger State.
"She is from Tungan Magajiya Rijau Local Government Area, Niger State.
"She didn't insult any Prophet Mohammed. Investigation is ongoing already. It was discovered that she turned down a Muslim proposal to date her. That led to accusing her of insulting Prophet Mohammed.
"I have requested for the picture of the useless boy who engineered her murder because she turned down to have an affair with an unbeliever.
"I learnt the boy shouting Allahu Akbar Mun kashe ta in the video is the boy.
"Christian Association of Nigeria, please, we are looking upto you. This boy and the other animals who did this must be arrested."