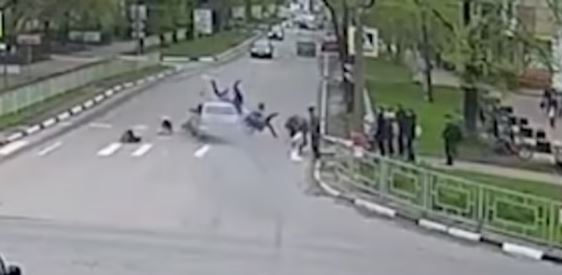 Horrifying moment four children are injured when teenage driver jumps a red light and smashes into pedestrians crossing
This is the horrifying moment a Russian teenage driver jumped a red light and smashed into a group of children on a pedestrian crossing, injuring four.
CCTV footage shows the 18-year-old driver speeding across a crossroads and towards a zebra crossing where the school children had begun to cross in the town of Vyksa, Nizhny Novgorod Oblast, western Russia.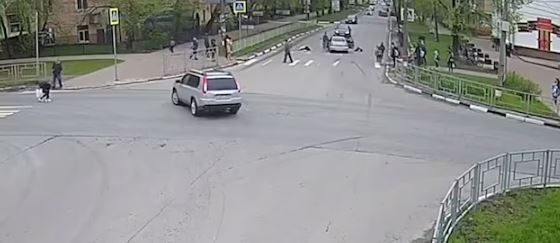 The skid marks on the tarmac and the slight swerve of his car suggests the driver slammed on the brakes after noticing the children, but his brakes failed.
Local media suggested this may have been due to his high speed at the time or the lack of an anti-lock braking system.
The Nizhny Novgorod Oblast Prosecutor's Office is now investigating the case.
The victims – two girls and a boy born in 2013 and a girl born in 2007 – were injured to varying degrees. Three of the four were kept in hospital.