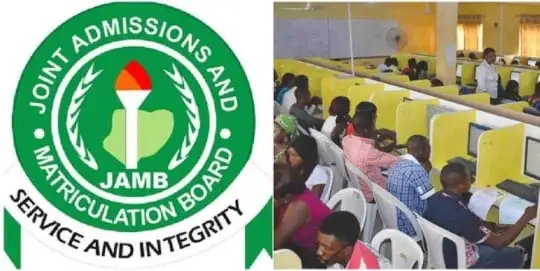 How To Print JAMB Slip 2022/2023 (Print Examination Slip)
Ahead of this year examination, the Joint Admissions and Matriculation Board (Jamb) have directed all candidates to register for the 2022 Unified Tertiary Matriculation Examination (UTME) to print 2022 UTME notification slips.
Jamb Director of Information and Technology Services, Mr Fabian Okoro, said the exercise started on 30 April, 2022.
Candidates to register for this  examination will start from May 6 to 16th  are the ones qualified to do this exercise.
How to print Jamb slip
Visit Jamb website – https://www.jamb.gov.ng;
click on 2022 UTME slip printing
then insert your Jamb registration number or email or GSM number to print.
Print out your slip.
"All candidates are advised to print slips on time so as to know the location of their examination centers, date, scheduled sessions and time of the examination beforehand.
The exam body will use Biometric Verification Machine (BVM) to check all candidates before entry into the examination hall.
Jamb warn candidates to follow their code of conduct and would not be allowed to use flash drives, smart watches, calculators, recorders, mobile phones, spy reading glasses and jewelries, among others.