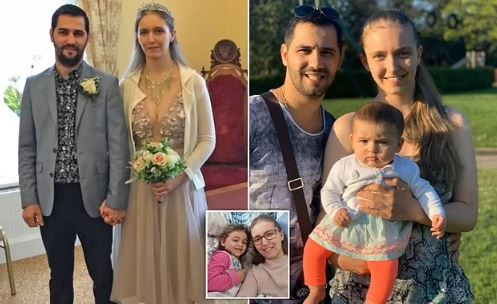 'I married my r@pist' – Amanda Walker who fell pregnant aged 20 reveals how Mihai Savescu manipulated her into a relationship
Amanda Walker, 24, was groomed and r@ped by work colleague Mihai Savescu
A mum-of-one has revealed how her r@pist husband attacked her during her pregnancy and on their wedding day.
Amanda Walker, 24, was a virgin when she was r@ped by her work colleague, Mihai Savescu, 34, in February 2018.
After falling pregnant, vulnerable Amanda was coerced and manipulated into a relationship with Savescu – before eventually marrying and having a daughter, Charlotte.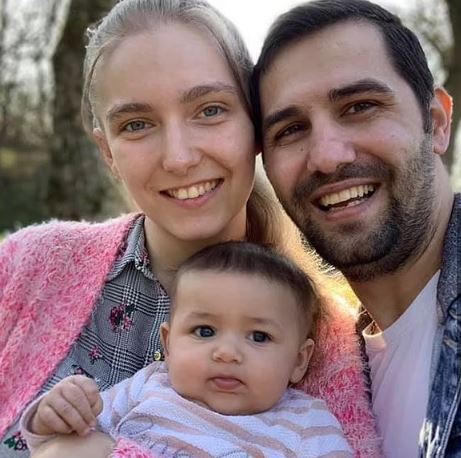 As a Jehovah's Witness Amanda couldn't stop crying after Savescu took her virginity. She confided in elders who told her she had to either report Savescu or live with him. The next month, she had her first pregnancy scan. She says: 'In that moment I fell in love. It wasn't my baby's fault. 'But as my belly grew larger back at home, the abuse only got worse. 'Mihai found out we were having a girl when he wanted a boy, so he abused me even more for it. I felt trapped.'
In November 2018, Amanda gave birth to their daughter, Charlotte, now three. Days later, Mihai proposed. Desperate to give her daughter a new life, Amanda reluctantly agreed. On their first together as husband and wife, he forced himself on her again
A year and nine months after he first r@ped her, Amanda reported Savescu to the police when he beat her while their daughter lay sleeping.
Savescu was been jailed for 17 years for his campaign of abuse against Amanda, after a trial at Stoke-on-Trent Crown Court.
Now, Amanda has bravely waived her anonymity in the hopes of encouraging women to escape their abusive partners.
Amanda, a carer, says: 'What Mihai did to me has made me a shell of a woman.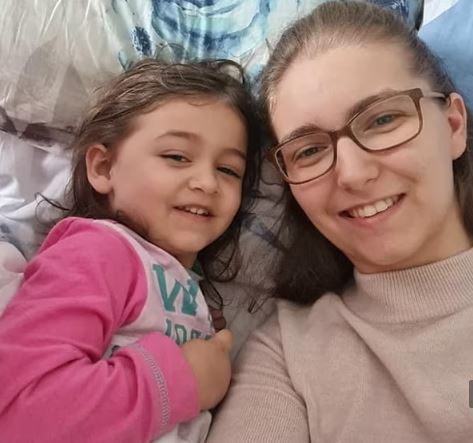 'But I am determined to move forward with my life and to be the best mum to my daughter.
'I'll wait for the right time to tell her about her dad.'