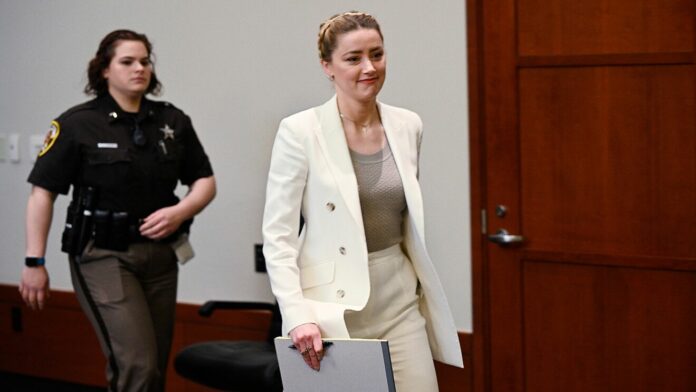 Johnny Depp forced Amber Heard to sleep with him when he was angry, psychologist claims
Dawn Hughes, the clinical and forensic psychologist, has alleged that Johnny Depp once forced Amber Heard, his ex-wife, to sleep with him when he was angry.
Depp and Heard tied the knot in a civil ceremony in February 2015 but parted ways in 2017.
The pair have been in a heated legal tussle since their controversial split.
The US actor had sued Heard for defamation, claiming a 2018 domestic piece written by her in The Washington Post implied he was abusive.
Heard didn't name the actor but Depp's lawyers said her allegations made it difficult for him to land acting roles.
During the trial on Tuesday, Hughes, who is Heard's first witness in the case, was called upon to testify.
In her account, Hughes claimed Depp forced Heard into oral s3x during "drug-fueled rages" where he tried to dominate her.
"When Mr. Depp was drunk or high he threw her (Heard) on the bed, ripped off her nightgown and tried to have s3x with her," she said.
"He forced her to give him oral s3x when he was angry. These weren't loving moments, these were dominant moments."
Hughes, who is also an expert in domestic violence, told the court that while she learnt Heard struck back at Depp, the actor was the "true abuser".
"Even though she (Heard) yelled and hit him and said some terrible things to him, it was never able to shift the balance of power in the relationship," Hughes added.
The psychologist also claimed her diagnosis of Heard showed she had post-traumatic stress disorder (PTSD) as a result of the "intimate partner violence" she suffered at Depp's hands.
Hughes went on to list other instances of alleged sexual violence Heard said she suffered during her marriage to the 58-year-old actor.