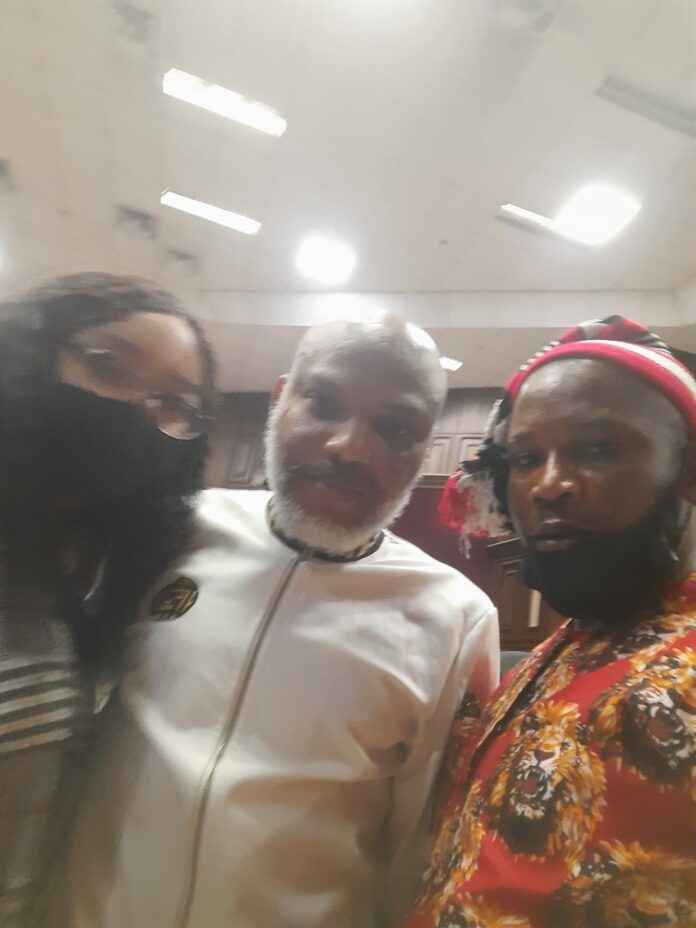 JUST IN: Court refuses Nnamdi Kanu bail, asks him to explain why he fled Nigeria
TSB NEWS reports that a federal high in Abuja has refused to grant bail to Nnamdi Kanu, leader of the Indigenous People of Biafra (IPOB).
Kanu was re-arraigned on an amended 15-count charge bordering on treasonable felony.
However, on April 8, Binta Nyako, the judge, struck out eight out of the 15-count charge.
While counts 6,7,9,10,11,12,13 and 14 were struck out, the defendant is to stand trial on counts 1,2,3,4,5,8 and 15.
Mike Ozekhome, Kanu's lead counsel, moved an application for bail.
Ozekhome said: "Until a person is tried and convicted, he should be allowed to walk free."
He reminded the court that a defendant ought to enjoy the presumption of innocence until proven guilty.
He begged the court to consider the deteriorating health condition of the defendant.
Ruling on the bail application on Wednesday, the judge held that "the application is premature and refused with liberty to refile and reapply".
Nyako recalled that she granted the defendant bail in April 2017 after which he jumped bail.
She said until the defendant addresses the court on why he jumped bail for over four years, she will not grant any bail application.
She advised parties to allow the trial go on.