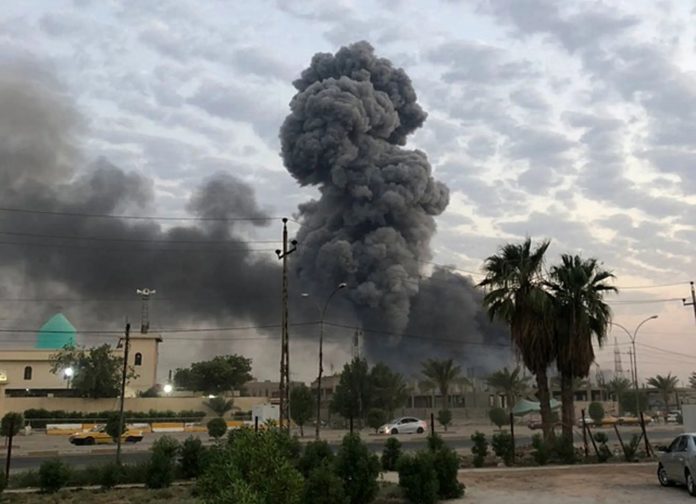 JUST IN: Explosion hits Sabon Gari, near Kano primary school
An explosion has reportedly hit Sabon Gari area in Kano state.
The explosion was said to have occurred near a primary school on Tuesday.
It is unclear the cause of the explosion, but it is suspected to be a bomb.
Three people were reportedly killed in the explosion, while some sustained injuries and have been taken to hospital.
Reacting to the development, Muhammad Garba, Kano commissioner of information, said the explosion occurred at an animal feed store opposite the school along Aba road.
Garba said an investigation into the explosion has commenced to ascertain the cause of it.
"While the cause of the explosion and the damage it had done is yet to be officially ascertained, investigation has since commenced to determine the cause, impact and measures to be taken," he said.
On his part, Sama'ila Dikko, Kano commissioner of police, said it was not a bomb blast but a "gas cylinder explosion".
"It wasn't a bomb blast. It's a gas cylinder explosion. The seller's shop is on the ground floor of the building where the school is located," Dikko said.
"So, when the cylinder exploded, it brought down the building and the pupils got injured. There wasn't a bomb blast."