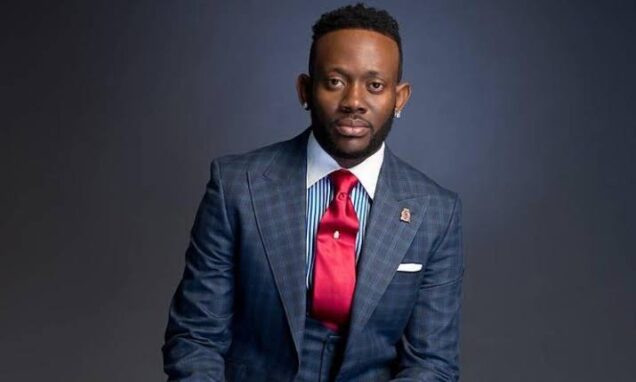 Musician J Martins Withdraws From House of Reps Race During APC Primaries
TSB News reports that famous Nigerian musician, Martins Okechukwu, also known as J Martins, has withdrawn from the Federal House of Representatives race to represent Arochukwu/ Ohafia in Abia State.
The singer hoped to represent his constituency in the House of Representatives in 2023 under the aegis of the All Progressives Congress (APC).
In April, the 44-year-old musician was the first Nigerian entertainer to declare to run for political office in 2023 formally.
On Thursday, the 'Oyoyo' crooner said he was asked to step down and work in the interest of his people and his party to achieve a common goal.
The singer revealed this on his Instagram page ahead of the All Progressive Congress primaries in Abia State.
In the statement, the singer said he would not participate in any of the internal party processes of the said election, starting with the primary.
Also, Alex Otti, a governorship aspirant whom the singer often refers to as his political godfather, withdrew from the Abia State governorship primary election.
When PREMIUM TIMES contacted the musician, he referred our correspondent to Desmond Ike-Chima's manager.
The latter told this newspaper that the party prevailed on the musician to step down.
"You see how these things work; you don't go into a political contest when you already know you don't have the backing of people who are your leaders. As it has to do with politics, you may have to consult widely for objective reasons."
"Politics is an all-inclusive game; you cannot run solo except if you want to play selfishly."
The manager said the singer declared his intention to run for the same position eight years ago. Mr Ike-Chima said: "The party insisted he wait and "understand, grow, and participate in the party's internal politics."
Although Mr Ike-Chima withheld the candidate's name whom the singer gave up his candidacy, he said J Martins withdrew from the race and stepped down for his cousin, the party's consensus candidate.