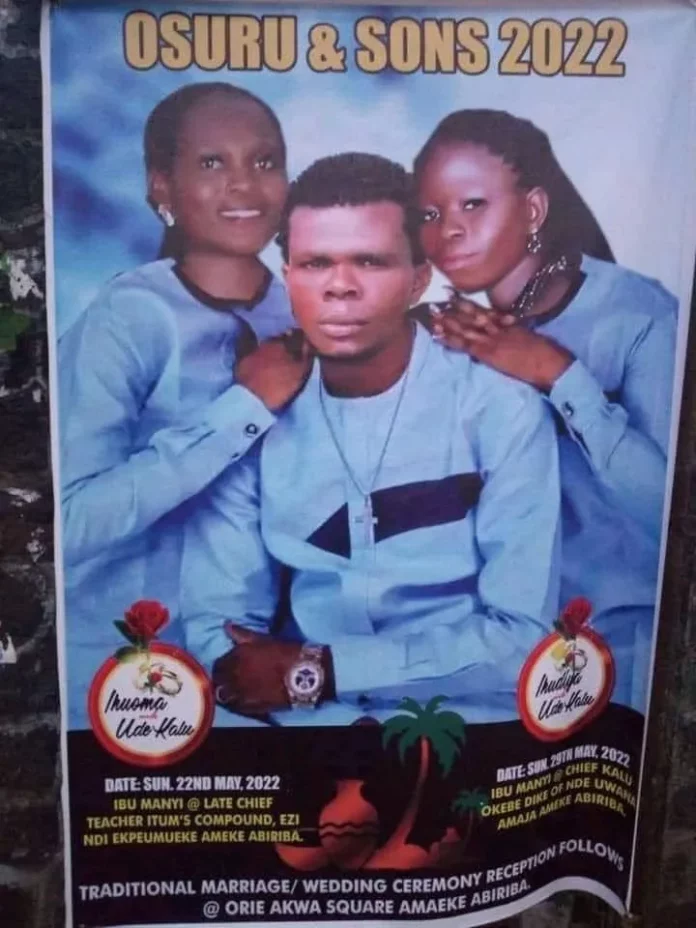 Osuru And Sons 2022: Nigerian Man, Ude Kalu Set To Marry Two Wives From Same Community In Abia State
A Man who has been identified as Ude Kalu is set to marry two wives from same community in Abia state, Tbnews.
While his introduction ceremony to his bride, Ihuoma will take place on Sunday May 22 in Abiriba, his introduction to his second wife Ihudiya will take place on Sunday May 29, in same community.
They will then hold their traditional marriage/wedding ceremony afterwards. The event has been tagged "'Osuru and Sons 2022".