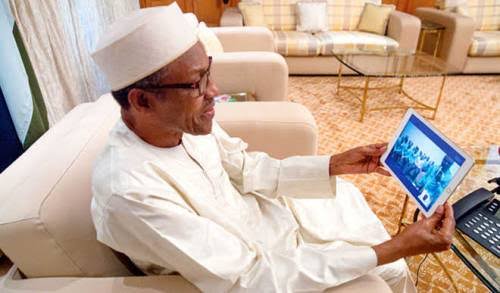 President Buhari tweets for the first time since FG lifted restriction on Twitter
TSB NEWS reports that President Muhammadu Buhari has used Twitter for the first time since the federal government lifted the restriction on the microblogging platform.
In June 2021, the federal government announced an indefinite suspension of Twitter's operation after the platform deleted tweets by Buhari who had threatened to treat members of the Indigenous People of Biafra (IPOB) in the "language they understand".
After talks with the social media service which lasted months, the restriction was lifted on January 13.
In a series of tweets to commemorate Eid-el-Fitr on Monday, Buhari spoke of how the fight against Boko Haram has been long and hard, but said victory is within sight.
I would like to send my greetings and very best wishes to Muslims in Nigeria and across the world, on the successful end of Ramadan, and the commemoration of Eid-el-Fitr. pic.twitter.com/S2TFaV2ISR

— Muhammadu Buhari (@MBuhari) May 2, 2022