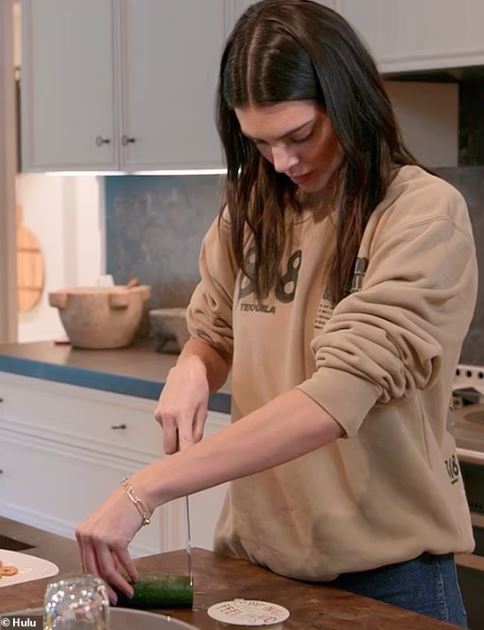 'The most tragic thing I have ever witnessed' – Kendall Jenner's insane attempt to cut a cucumber leaves internet dumbstruck
The 26-year-old model (1.79m) was seen in the most recent episode of her family's Hulu series this week trying to prepare herself a snack at her mom Kris' house
Kris, 66, offered to have the chef make her a snack, but Kendall insisted that she was capable of doing it herself. However she seemed to struggle with the correct chopping technique, at one point crossing her arm over to hold the opposite end of the cucumber.
After Kendall admitted that she is 'not a good cutter' and that she was 'kind of scared' of the knife, Kris called in the family's professional chef to help.
The clip has been mercilessly mocked on social media, where one user joked that Kendall looked as though she was going to 'dislocate her shoulder'. Others have noted the irony in Kendall's insistence that she was perfectly capable of making her own snack – only for her mother to have to call in the chef for assistance.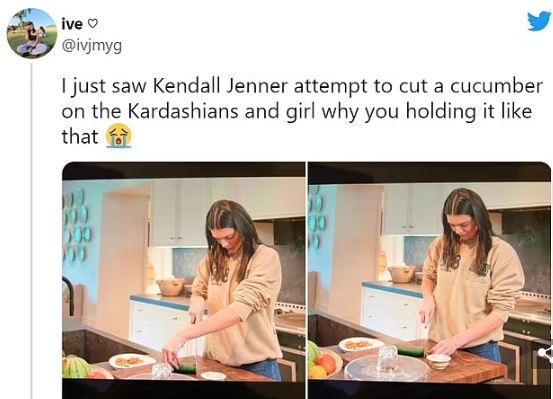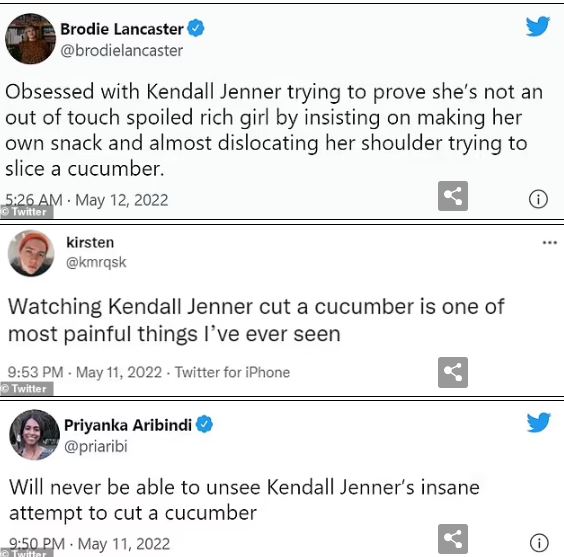 Kendall Jenner is reportedly worth $45 Million. The 26-year-old Kendall also has a clothing line with sister Kylie, and the Kendall + Kylie clothing line can be found in stores such as Kohl's and Macy's and through Amazon. She also launched a tequila line. She is in a relationship with Devin Booker