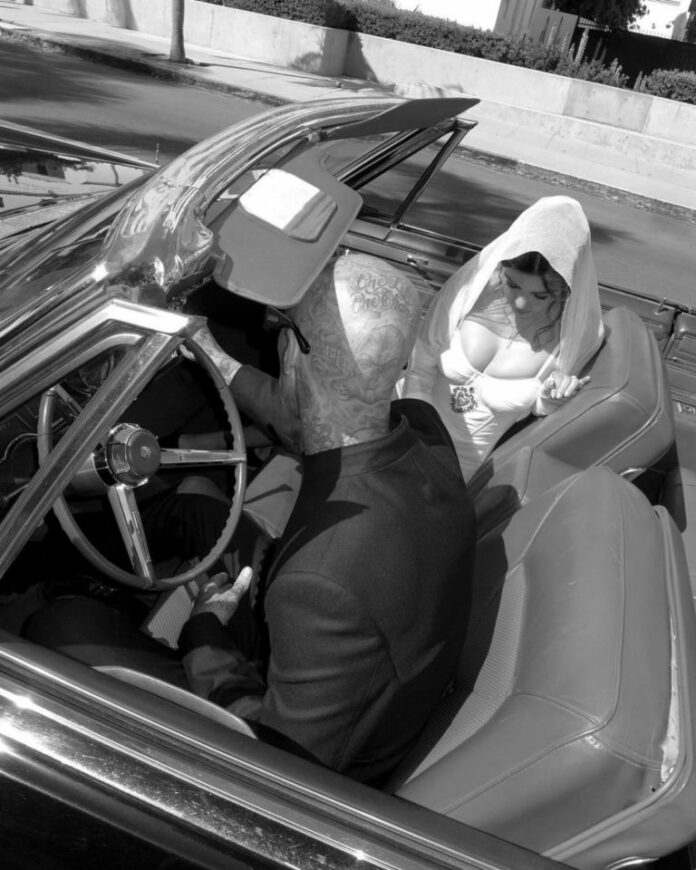 Travis Barker weds Kourtney Kardashian (Photos)
TSB NEWS reports that Kourtney Kardashian, the model, and Travis Barker, the musician, have tied the knot.
The couple had a simple and short event in Santa Barbara, California which a few family members graced.
This comes after the private wedding ceremony the couple held a few weeks ago at a Las Vegas chapel.
The newlyweds, who are on their wedding tour, are believed to be planning a more significant ceremony in Italy.
None of the Kardashian/Jenner sisters were visibly present at the ceremony.
Kardashian shared photos of herself and Travis via Instagram with a caption that read: "Till death do us part."
View this post on Instagram
Travis also shared photos of himself and his new wife on an Instagram post, with the same caption.
View this post on Instagram