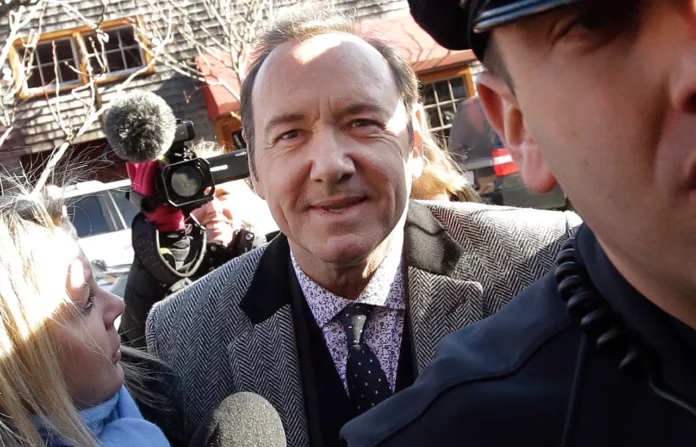 US actor, Kevin Spacey, faces s3xual assault charges in UK
TSB NEWS reports that Kevin Spacey, the Oscar-winning US actor, has been charged with four counts of s3xual assault against three men.
In a statement by Britain's Crown Prosecution Service (CPS) on Thursday, five charges are being brought against the actor after a review of Met Police evidence following complaints.
"The CPS has authorised criminal charges against Kevin Spacey, 62, for four counts of s3xual assault against three men," said Rosemary Ainslie, head of the service's special crime division.
"The CPS has also authorised one charge of causing a person to engage in penetrative sexual activity without consent. The authority to charge follows a review of the evidence gathered by the Metropolitan Police in its investigation."
The alleged assaults occurred in 2005, 2008, and 2013 in London and Gloucestershire.
It is understood that the alleged victim of the 2005 incidents is now in his 40s, while the two men allegedly involved in the 2008 and 2013 incidents are now in their 30s.
While the charges were authorized on Thursday, it was gathered that Spacey has not been formally charged because he is not currently in England or Wales.
The charges can only be formally applied when the ace actor, who is famous for his role as Francis Underwood in 'House of Cards,' the television series, enters one of those countries.
In the statement, the CPS, however, did not reveal if it would be seeking Spacey's extradition if he does not visit the UK.
Aside from 'House of Cards,' the two-time Oscar winner has featured in films such as 'Seven,' 'LA Confidential,' 'American Beauty,' and 'Baby Driver'.