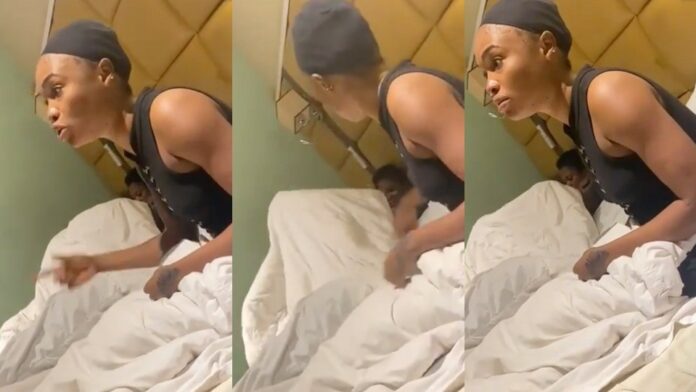 Drama as Lagos pr0$titute complains about her client for staying too long on her (video)
A Nigerian commercial s3x worker has been spotted in viral video complaining about her client who she spent her time with.
In the video, she complained about her client having s3x with her for over an hour after taking a herbal drink. She further told her client that she doesn't want any issues with him.
Watch Below: