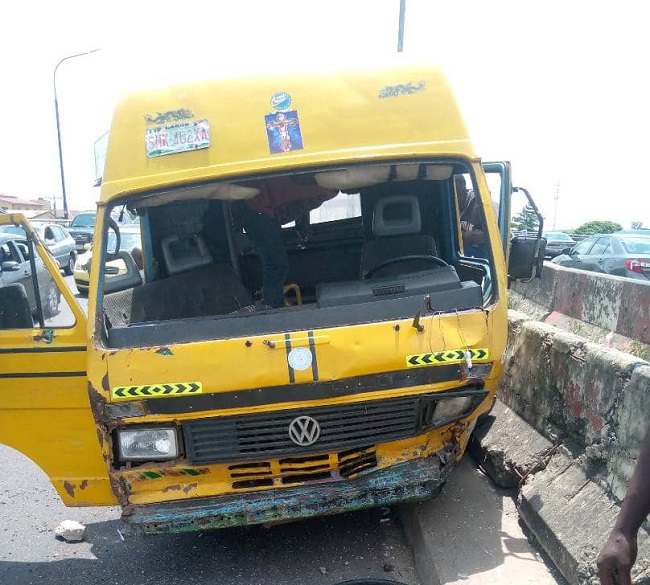 22 Passengers Escapes Death In Third Mainland Bridge Accident, As Bus Almost Fell Into Lagoon
Twenty-two people narrowly escaped death on the Third Mainland Bridge in Lagos State on Tuesday as a fully-loaded bus hung on the railing by the side of the bridge.
The conductor of the bus was injured as he fell from the vehicle while the driver was trying to control it from swinging onto the lagoon.
The survivors of the incident included a former journalist with the Post Express Newspaper, Frank Oshanugor, who was one of the few who escaped unhurt.
It was gathered that the vehicle was on its way to Lagos Island when the steering wheel developed a fault while the vehicle was on a high speed.
Oshanugor told the Nigerian Tribune that "the steering wheel of our bus pulled out on motion. The bus lost control and hit the rail of the bridge. I did not sustain an injury. Just resting somewhere now."
He further told the Nigerian Tribune that "it was only the conductor that had a serious injury as most of us in the vehicle were unhurt.
"The conductor fell as the door of the vehicle near where he was seated pulled off while the vehicle staggered."
The veteran publisher said: "It was God that did it. The vehicle almost fell into the lagoon but the railing by the side of the bridge stopped it. We were all scared."