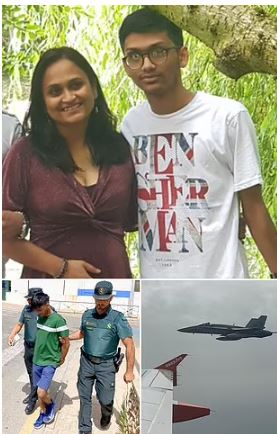 Aditya Verma arrested for EasyJet bomb hoax after boasting on Snapchat 'I'm a Taliban and I'm going to blow this plane up'
A British teenager arrested over a bomb hoax on an EasyJet flight is a chess-playing prodigy who has been offered a place at Cambridge University.
Aditya Verma, 18, allegedly posted on Snapchat: 'I'm going to blow this plane up, I'm a Taliban' and bragged he was going to blow up the aircraft that was en-route to Menorca packed with holidaymakers.
The threat saw two F18 fighter jets scrambled from a military base in the northern Spanish city of Zaragoza to escort the EasyJet flight after the alarm was raised on Sunday.
Today we can reveal that Verma, who was on the easyJet plane with friends, is the son of a doctor who grew up in the affluent Kent suburb of Orpington and attended a top-performing grammar school, St Olave's.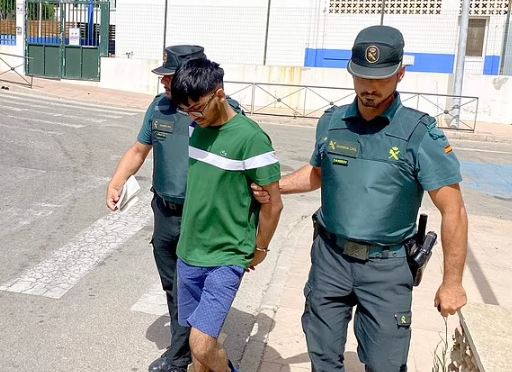 Ten years ago he represented England in the world youth chess championships, finishing fourth, and was awarded a trophy by legendary Russian master Gary Kasparov. He is thought to have subsequently won at least one national championship.
Verma, who is of Indian heritage, recently said in an online interview about his prowess for chess that it has opened doors for him: 'I have made lots of friends and get to play opponents from across the world.'
But last night he was appearing in court in Spain where a state prosecutor demanded that he should be liable for the £86,000 cost of scrambling the two jets.
Verma, described in court as a 'brilliant student', also faces a criminal conviction and four-figure bill for the Spanish police and MoD response operation.
If convicted it could affect his ambition to study at Cambridge – the rules are discretionary but it is mandatory to inform the University of any unspent conviction and any terrorist offence is highlighted on a list of the most serious.
The youngster is said to have insisted during the behind-closed-doors court hearing that he believed his macabre bomb 'joke' was private and intended only to be seen by the friends travelling with him on easyJet flight EZY8303.
Verma's lawyer reportedly told the judge who that he had explained the Snapchat joke as being in reference to him having often been called 'Taliban' by friends because of his dark skin and Asian origin.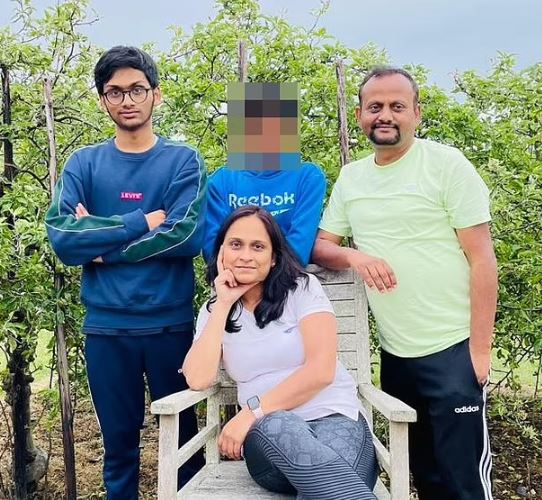 The teenager's mum also told respected island daily newspaper Menorca outside court: 'It was a joke.'