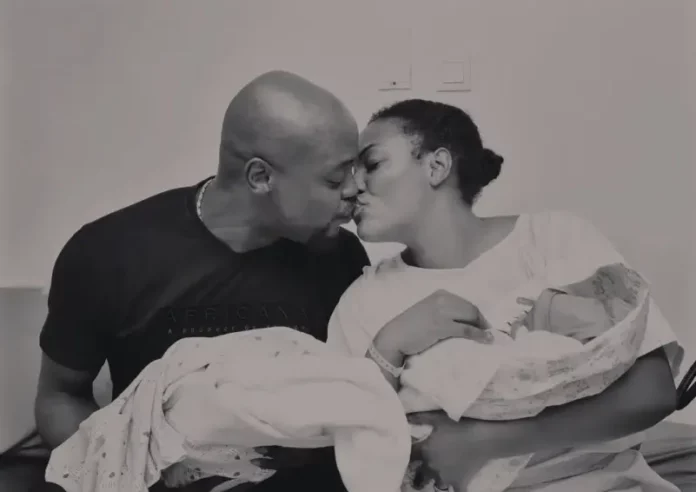 After 14 IVFs and miscarriages, Hadiza Okoya welcomes twins with Lamiju Alao-Akala
Hadiza Okoya, daughter of Razaq Okoya, the billionaire businessman, and Olamijuwonlo Alao-Akala, her husband, have welcomed a set of twins.
Hadiza announced the arrival of their newborn babies in an Instagram post on Thursday.
The seemingly excited mum shared a photo in which she and her husband are seen holding their babies.
The entrepreneur also recounted her past struggles to have a child.
Hadiza revealed that she had undergone 14 in vitro fertilization (IVF) sessions and multiple miscarriages in her pursuit for a child.
She also appreciated God for finally giving her children and promised to share more details of how it happened in due course.
"It's time to tell my story. It started in November 2014, innocent, naive and very hopeful. Litle did I know what was in front of me. God all I can say is thank you," she wrote.
"After 14 IVFs, multiple miscarriages including 24 weekers boy/girl twins and 17 weekers identical triplet girls. Today I celebrate the birth of my full-term babies. Look at God, I have a story, l'Il tell you in detail soon."
View this post on Instagram