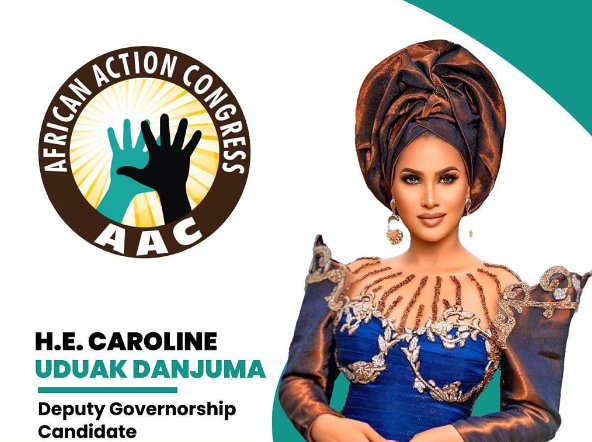 Akwa-Ibom governorship candidate, Iboro Otu, picks Caroline Danjuma as running mate
Caroline Danjuma, the Nigerian actress, has been unveiled as the running mate of Iboro Otu, the governorship candidate of the African Action Congress (AAC).
In a statement released on Monday, the party said Danjuma was picked as running mate based on her "exemplary life, love for humanity, leadership ability and commitment towards the betterment of Akwa Ibom communities."
The reality star took to her Instagram page to disclose that now is the time to serve the people of Akwa Ibom and Nigeria at large.
"To serve and to honor in loyalty and in truth to Akwaibom and Nigeria . So help me God," she wrote.
Danjuma, who hails from Eket in Akwa Ibom, is an award-winning actress and a businesswoman.
She attended the University of Calabar for her first degree after which she had her MBA and a Masters in International Law and Diplomacy (MILD) at the University of Lagos and Edinburgh business school respectively.
Danjuma becomes the fourth Nollywood star to be named as running mate ahead of 2023 governorship elections.