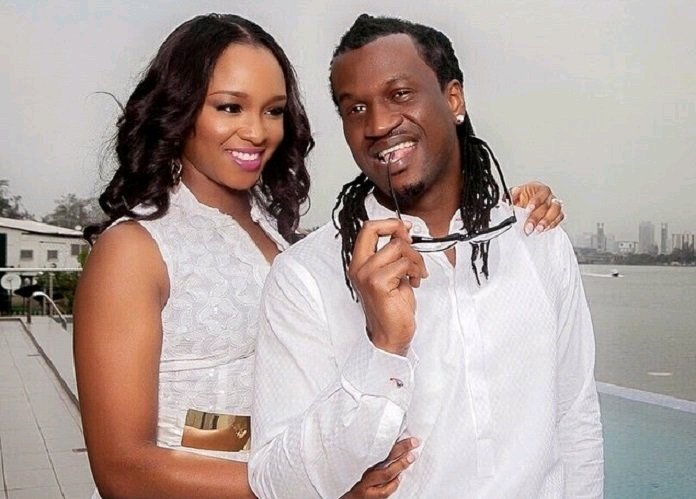 Anita Okoye drags Paul to court over an alleged affair with a maid, reveals more secrets about their failed marriage
Entrepreneur and wife of one of half of the popular music duo Paul Psquare, Anita Okoye has dragged him to court over alleged infidelity.
It is no longer news that the fairytale marriage of Paul and Anita, who have been together for decades has ended.
The couple who are separated for over a year now had kept many hoping for a reconciliation.
However, we don't think that would ever be possible as Anita Okoye has carried on with her divorce lawsuit.
In her latest fillings, Anita Okoye dragged Paul to court for sleeping with their housemaid, Florence.
According to court documents that surfaced online, Paul was inviting Florence to hotels to carry out their illicit affairs.
The court documents revealed that Paul had thrown Anita and her sister out of the house when they discovered his affair with his housemaid.
He also boasted that the reason for his actions was to ensure that Anita's wings were clipped and that she had no one else to lean on.
It is also shocking to know that Paul Okoye hasn't been interested in his kids' upbringing and has rarely participated in disciplining his children.
Also, Paul had reneged on his promise to Anita and had failed to give her brand, TannkCo a space in the mall which they both built.
All of these and more led to Anita Okoye's decision to file for divorce.
Anita Okoye filed a petition for a divorce in 2021.
Details surrounding the crash of the marriage came from the leak of the official petition for the divorce which cited irreconcilable differences and infidelity as the basis of the irretrievable breakdown of the marriage.
The couple got married in 2014 after dating for 10 years and they both share three beautiful children.
The news of their pending divorce came as a massive shock to both families and their close friends.
A source close to the couple indicated to us that both parties would proceed amicably with the legal resolution and be the best co-parents in the interest of their children.
The source also said that Paul and Anita had always been very good friends and like every couple, they have had issues for a while but plan to remain on good terms and keep the friendship they have always had since their days as university students.
Word had it that Paul Okoye was currently on a press tour and Anita had moved to the United States where she was working on her master's degree as a graduate student.
The divorce filings brought an impending end to one of Nigeria's most admired celebrity unions.