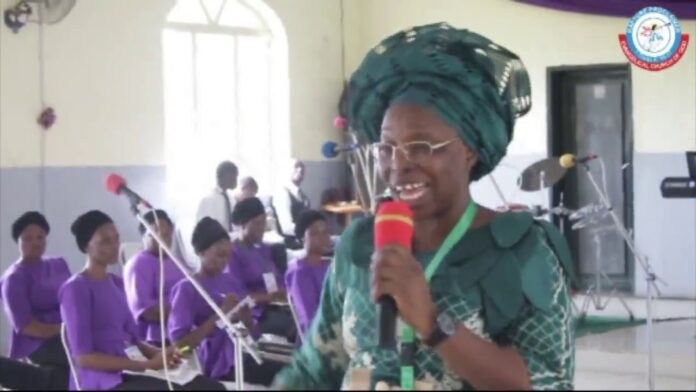 BBNaija is demonic… Christians who watch it are bastards, says Mummy GO (Video)
Funmilayo Adebayo, the controversial Nigerian evangelist better known as Mummy GO, says any Christian who watches BBNaija is "a bastard".
The BBNaija reality show has continued to stir controversies in several quarters.
Critics of the show usually called for its ban, arguing that it is "anti-Christ and promotes immorality."
Joining the fray in a now-viral video, Mummy GO claimed the show's logo is demonic.
'This is the logo of Big Brother Nigeria (BBNaija). For a child of God to be watching this demonic programme, you're nothing but a bastard," she said.
"And you're not only the bastard, your pastor is also a bastard… because this logo is represents eyes of Orion, which one of the archangels that fell fighting God…anti-God."
Mummy GO: For a child of God to watch this demonic program, you are nothing but a b*st*rd.#BBNaija7 #BBNaijaSeason7 #BBNaija pic.twitter.com/nvsz56mc11

— CableLifestyle (@CableLifestyle) July 27, 2022
Mummy GO became a viral sensation on social media earlier this year over sermons propagating unorthodox moral standards.
It remains to the seen if the viral video is a recent one or one of her old messages.