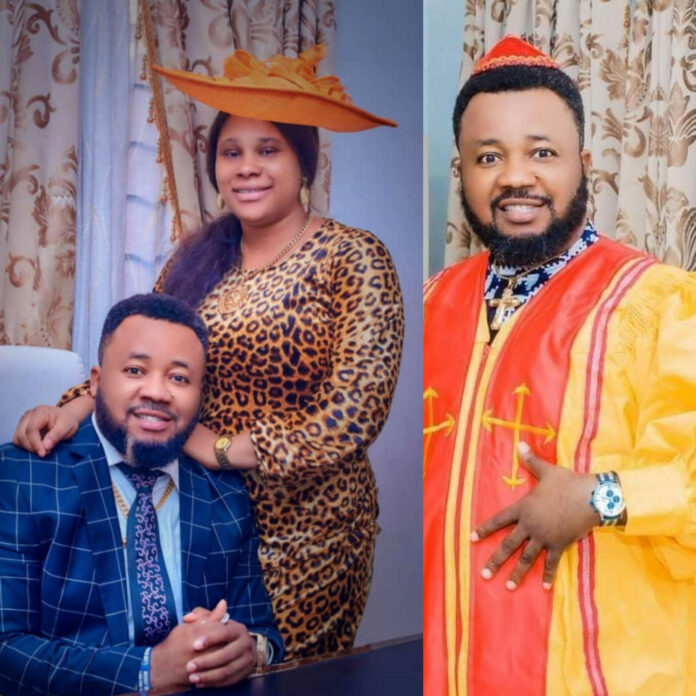 Clara Peters, Wife of Popular Nigerian Bishop Felix Okpara Duruebube reacts after he was indicted for alleged rape of 16-year-old member
Clara Peters Okpara Duruebube, the wife of Bishop Felix Okpara Duruebube, has taken to Faecbook to reveal she's standing by her husband following accusations he sexually abused a minor for 1 year.
Felix, the 39-year-old pastor of Mercy House Church International, was last month remanded at the Port Harcourt Correctional Centre by a Chief Magistrate's Court in Port Harcourt, Rivers State.
The accused person was arraigned on a two-count charge by the State Criminal Investigation and Intelligence Department (SCIID).
Reading the charge, Chief Magistrate had said Bishop Duruebube between the month of April 2021, to May 2022 had unlawfully and sexually abused a 16-year-old girl.
purported audio of his conversation with the alleged victim was later released and shocked listeners.