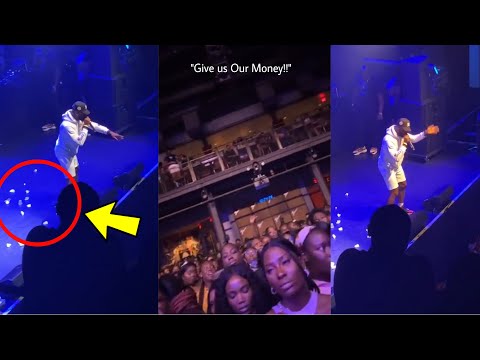 Fans chant 'refund' as Kizz Daniel arrives 'late' to perform Buga at US concert (Video)
Videos have surfaced on social media of fans demanding a refund of their money after Kizz Daniel arrived at a concert "some hours late".
It is understood that Kizz Daniel was billed to perform in the United States but showed up for his show late.
A now-viral video showed Kizz Daniel showing up on stage as enraged concertgoers screamed "refund".
The 'Buga' hitmaker could also be seen trying to cheer up the audience.
The singer is currently on a tour of ten cities in the United States.
View this post on Instagram