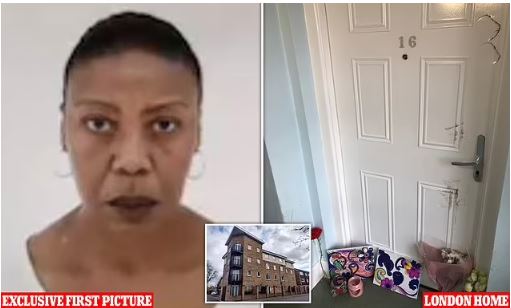 First picture of Sheila Seleoane whose body lay undiscovered for two and a half years after she died
Posing earnestly for her passport photo, this is the only known image of Sheila Seleoane, the solitary spinster whose body lay undiscovered for two-and-a-half years after she died in her London flat.
Published here for the first time, it was given to the Mail by her long-lost family in South Africa, who used it to illustrate the order of service at her funeral in her ancestral homeland.
I have spent months investigating the background to this disturbing story, in many ways a parable for the depersonalisation of life in many parts of urban Britain.
In the coming days, the truth behind the scandal should emerge. On Thursday an inquest will seek to establish how, and when, Miss Seleoane died. It will be followed by publication of an independent report into how her death could have gone unnoticed for such a scandalous length of time.
However, I have already uncovered many fresh elements to this perplexing case.
Among them is the macabre claim, made by a neighbour who lived directly below the dead woman, that footsteps were heard in her fourth-floor flat in Peckham, South London, many months after she had died — supposedly alone and without anyone knowing (or caring) what had become of her.
We will return to this development. First, however, a poignantly ironic observation.
It is that Miss Seleoane's distant relatives, who lived 8,000 miles away and never once spoke to her, much less met her — have shown more concern, since learning of her death, than anyone with whom she had contact in Britain.
The list who surely ought to have enquired into her disappearance much earlier includes her colleagues, the police, utilities companies, and certainly the Peabody Trust, the affordable-housing charity from which she rented her flat.
In recent weeks, this British-born medical secretary has been remembered at two funerals. The contrast between them tells us all we need to know.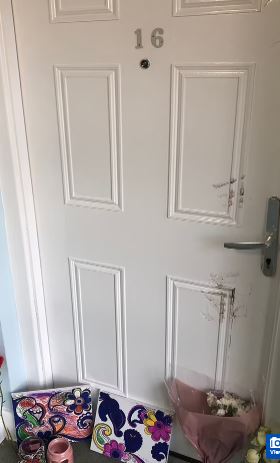 Just two mourners attended the first, on April 19 at Croydon Crematorium, a few miles from where she was found: her brother Victor, a convicted murderer from whom she was estranged, and a representative of Peabody.
Watching this soulless service via video-link was a sobering reminder of her isolation.
As a pastor gave a superficial overview of Miss Seleoane's 61 years of life (without referring to her disgraceful abandonment) the two men sat dutifully on opposite sides of the aisle. When it finished, they shuffled away quickly.
If only the housing trust had honoured the promise it made to residents of Lord's Court, the block of flats where Miss Seleoane lived, several neighbours would have attended. However, they didn't know that the funeral had taken place until the Mail informed them.
'Everybody is disgusted that Peabody didn't tell us, but I'm glad that she at least had a proper send-off,' said one.
Peabody responded to the neighbour's subsequent complaint with a letter stating Miss Seleoane's 'immediate family' — presumably meaning her furtive brother, her only living relative in Britain — wanted a 'private' service.