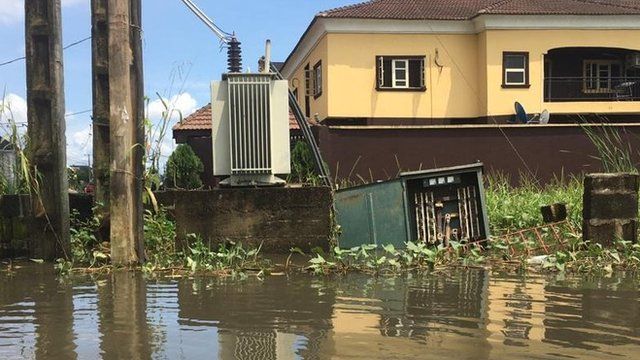 House-hunting: five tips to finding the best deals on rent
House hunting can be quite an intimidating experience especially in a big town like Lagos, Port-Harcourt, Kaduna and Abuja. Individuals will typically spend between weeks and months before finding a place they like.
Factors such as real-estate agency procedures, availability of preferred accommodation and finances are core factors causing this slow motion in finding the right place to live.
Unfortunately, these are not the only challenges.
Real estate, just like agriculture, is one of the industries that is constantly inflating in price. This means that the availability of accommodation and accommodation fees will continue to grow steeper with time.
How then might one find the best accommodation deals and at cheaper rates?
Optimize the rainy season
The best time to house hunt is during the rainy season. This way, you can tell how a district, town or street in which you're exploring looks like during the rains.
Look out for potholes, puddles, and signs of flooding in the area. Also, insist to take a close look at the accommodation you're renting to be sure the house isn't distressed. Look out also, for broken doors, windows, leaky roofs, and bad floors.
Should a house be located in an area affected by flooding, bad roads, or electricity troubles, flee. Agents will convince you to pay rent for the Titanic if they had to as it is part of their job to find buyers and tenants for properties.
Get a roommate
Remember that two heads are better than one. So if renting a house of your choice is above your budget, share the financial burden by scouting for a roommate.
Some people are terrified and concerned about getting roommates because they are unsure of living with strangers. To address this challenge, ask one or two friends to help you organize an interview for potential roommates. If however, you find this approach too bougie, try putting the word that you're open to a roommate out there.
If you eventually get a roommate, try familiarizing with them before moving in together to determine how compatible you two really are.
Prior to moving in together, make sure to state the terms and conditions of living together, financial responsibilities and obligations required of the both of you.
Plan a budget
To avoid overspending and stories that touch the heart, make a detailed budget for your accommodation.
This budget should not only include the rent money, but other expenditures such as; agent fees (some agents in Lagos charge about N5000 per property to inspect), legal fee, caution fee, and transportation costs through your house haunting period.
By planning a detailed budget, you are eliminating every occurance of wasting money on surprise expenditure.
Use trusted agencies and agents
While there are reputable real estate agencies and agents out there, there are a few bad eggs among them. In order to avoid being 'scammed', conduct thorough research before using an agency or agent.
The safer option to researching, is asking people you trust for referrals. This way, the agent or agency, can be easily traced by people close to you.
Also, make sure to thoroughly verify a person claiming to be a landlord before paying your rent to them.
Always house hunt with a trusted pal
Again, we're reminded that two heads are better than one. The stress of house hunting can take a toll on your taste. Hence, it is advisable to let a trusted friend accompany you on your quest.
With your friend being present, it'd most likely be difficult for agents, agencies or landlords to cheat you. Next time you're house haunting, ask a friend to tag along even if you have to bribe them!